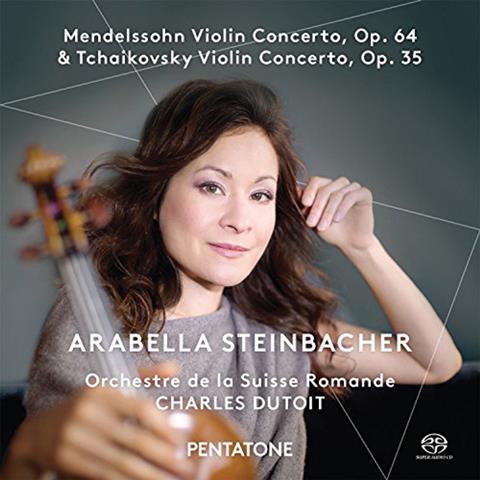 The Strad Issue: October 2015
Description: Steinbacher brings sweetness to two 19th-century concert warhorses
Musicians: Arabella Steinbacher (violin) Orchestre de la Suisse Romande/Charles Dutoit
Composer: Mendelssohn, Tchaikovsky
The absence of the 'unusual' need not equate with a lack of quality. This disc, nicely presented, tidily recorded and admirably accompanied by veteran conductor Charles Dutoit, is certainly a well-made product, and there is some lovely playing here.That said, I found the whole thing too saccharine. Steinbacher has a warm tone but the tendency towards slow and wide vibrato, as well as some awkward phrasing (as in the repeated notes in the opening theme of the Mendelssohn), creates an unfortunate nagging sensation. In addition, I found her intonation a bit distracting, pushing sharp to the extent that harmonics (as in the Mendelssohn cadenza) sound conspicuously flat. The following movement tends towards big, expressive ritardandos – which works up to a point but does result in the music virtually coming to a halt near the end.
This steadiness continues in the Tchaikovsky, although the first movement is engagingly reflective and the slow movement hauntingly beautiful (and the best item on the disc). Overall, then, this recording presents celebrated repertoire played in a thoughtful way by musicians of the highest standard – but those seeking more excitement will have to look elsewhere.
DAVID MILSOM