The 17th edition of the annual course will take place in Hungary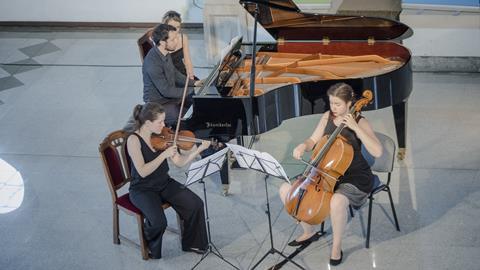 The 17th international masterclass and festival Crescendo Summer Institute (CSI) will take place in Hungary this summer. It offers applicants a wide range of courses, such as solo playing, chamber music, symphony orchestra, voice, opera and Baroque.
This year, to mark the 140th anniversary of his birth, the music of Bela Bartók will play a central role. The programme of the Baroque course includes such great composers as Bach and Handel, and there will also be a special focus on contemporary music.
Our international faculty members are world-renowned soloists, members of outstanding orchestras and professors at music academies.
CSI provides a non-competitive and friendly environment where professional mentors support students in finding their path as musicians with balance and self-confidence.
Find out more here.