UK chapter of charity based at Newark School of Violin Making makes its twelfth overall mission and first visit to Bataan over Easter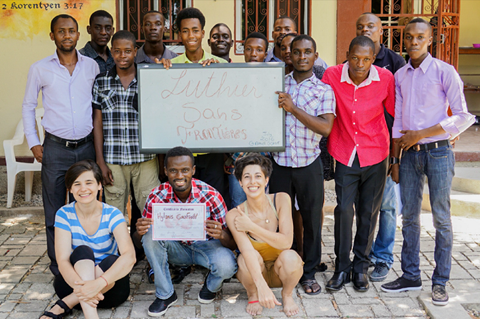 Newark School of Violin Making lecturer Robert Cain and fellow volunteer and Newark alumna Alice Phelps are leading the latest Luthiers sans Frontieres-UK project to Bataan, the Philippines, over the Easter period. Working with a church-run music project in Dinalupihan, the luthiers will be teaching local people how to repair stringed instruments.
Since its foundation in 2008, LSF-UK has completed eleven training missions in Haiti, Uganda, Ecuador and Afghanistan. This will be its first project in the Philippines. The charity is run entirely by volunteers who also raise funds for equipment and air fares.
Cain, who is the charity's project developer, said: 'I'm very excited about this new project. We are taking donations of tools and will set up a permanent workshop with the local people. It will be ten days of hard work in hot and humid conditions but we know that at the end of the mission, they will have the equipment and the expertise to keep the instruments in good condition.
'Music education is widely recognised as a way to develop educational achievement and social skills in the very poorest communities. We will be there on the front line to underpin that with some practical help. It's a real privilege to be part of it.'
Cain recently met with a Commonwealth High-Commissioner in London to plan a new project in the Caribbean. 'We can't reveal the details yet but it's a very exciting development and a great way to celebrate our tenth anniversary.'
To make a donation, whether financial or in tools/supplies, visit www.lsf-uk.org or contact Robert Cain direct on (+44) 07837 845 044