This is an extract from an article in the July 1993 issue of The Strad, in which John Dilworth examined the Mantuan school – and the connections of its luthiers to Piacenza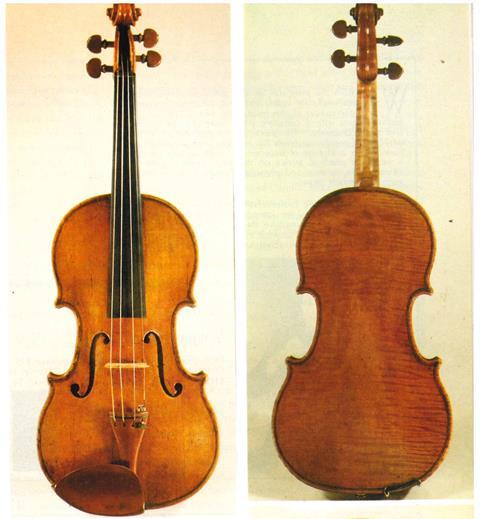 Tommaso Balestrieri, perhaps the best known but most enigmatic of the Mantuan makers. The dictionaries tell us only that he worked between 1750 and 1780, and that he called himself a Cremonese on his labels, but so did many other makers who we now know had only the slightest connection with the home of Stradivari.
Balestrieri is one of the most important post-Stradivarian makers. His evolution from the full-arched Staineresque delicacy of early Camilli-influenced instruments towards a flatter, more ruggedly built and powerfully toned model is remarkable, and puts him on a level with Storioni of Cremona and his other significant contemporary, J.B. Guadagnini of Piacenza. In fact it has often bothered me that Balestrieri is the only other maker who occasionally uses the walnut purfling that is otherwise the trademark of Guadagnini.
How J.B Guadagnini received his training as a violin maker is as much a point of debate as the origins of Balestrieri, his exact contemporary, but it seems that there is still much to learn in Piacenza.
Tomasso Balestrieri's work is as fascinating as his origins. An early example is very close to Camilli with curvaceous 'C' bouts, and a delicate edge. One could say that it was built on Camilli's mould (which may once have been Peter Guarneri's) and certainly varnished from his pot; a lovely orange shade over clean wood, unremarkable by Cremonese standards, but with a charm of its own.
The fs are slender and upright, owing more to Stradivari perhaps than the Mantuan tradition, being nicely fluted and with small finial holes. The arching is full and well modelled, and the scroll shows characteristics we have come to expect from Balestrieri. The chamfer is weak, and the eye is rather large and projects widely, the last turn falling away sharply from the back view, and cut well up into the eye, removing the comma-like tail from the side view of the eye that is so typically Cremonese.
Two articles by Philip Kass and Andrea Zanrè in the July 2015 and January 2016 issues delve into the recent discoveries regarding Balestrieri's early life and career