Listening to recordings is a valuable part of practice, the 2015 Tchaikovsky Competition finalist tells Pauline Harding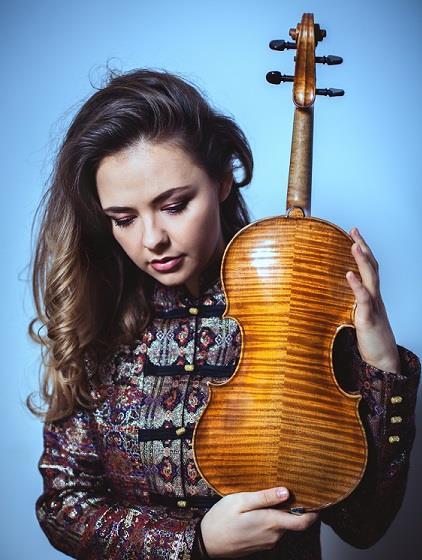 In September I have to play Prokofiev's Second Concerto. I've never had the chance to get to know it as well as I know, for example, the Sibelius or the Tchaikovsky concertos, and because I have an extremely busy summer, I'm quite panicked about when and how I will be able to learn it.
So I've bought two CDs – Frank Peter Zimmermann and Janine Jansen – and am spending my spare time listening to the pieces I have to play next season but don't have time to practise right now. This gets the music into my body, so that it becomes a part of me. In a way, I practise when I'm walking down the street or driving my car - when I'm alone I'll sing my pieces in my head. This is something I do unconsciously – it is something that is stronger than me. Sometimes my left hand will move at the same time as though I am playing, even if the radio is on.
When you're playing a concerto for the first time you really need to have the structure in your head. You can only be well organised when you really know the piece. Even if you really study the orchestra score and only practise the violin part, you have to be a genius to get to know the piece properly without hearing it. At least, it isn't possible for me. Listening to other people's interpretations does influence my playing, but I think this is a good thing. I listen to my idols because I want to be as good, as strong, as successful as they are. It motivates me.
Watch Alexandra Conunova's performance of Sibelius and Tchaikovsky violin concertos in the final of the 2015 Tchaikovsky Competition.
Read Alexandra Conunova's Practice Diary in the Strad's August 2015 issue, out now. Subscribe to The Strad or download our digital edition as part of a 30-day free trial. To purchase single issues click here.