The New York music school's sixth president will have held office for 34 years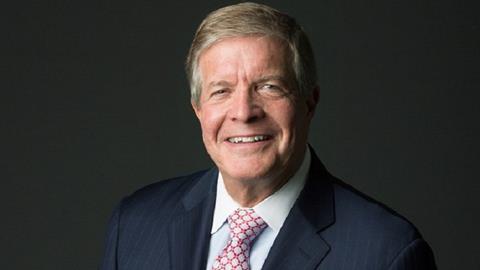 The Juilliard School's sixth president, Joseph W. Polisi is to step down from his role at the end of June 2018. The writer, musician and educator will have been in office for 34 years, making him the New York music school's longest-serving president. Juilliard's board of trustees has appointed a committee to conduct the search for his successor.
Polisi has overseen a number of developments at Juilliard, including the creation of Historical Performance and Jazz Studies programmes; a major renovation and expansion of the Juilliard building; and the development of The Tianjin Juilliard School in China, which will offer a US-accredited master's degree in performance for the first time in China
'It has been an immense honour to help lead this distinguished institution in partnership with a motivated and generous board, a brilliant faculty, a dedicated administrative staff, and extraordinary classes of highly talented student artists,' said Polisi. 'Juilliard is a place that gives back to our global society by educating new generations of artists who enhance the enduring traditions embodied in the art forms of music, dance, and drama. I know that this important mission will flourish in the time ahead.'
Before joining Juilliard in 1984 Polisi served as dean of the University of Cincinnati's College-Conservatory of Music (1983-84), dean of faculty at the Manhattan School of Music (1980-83) and executive officer of the Yale University School of Music (1976-80). Principal bassoonist of the New York Philharmonic from 1943 to 1958, he has continued to perform as a soloist and chamber musician throughout his career.
Read: Juilliard announces plans for The Tianjin Juilliard School in China
Read: 11 views on teaching by Juilliard School violin professor Dorothy DeLay