Japanese violinist Rika Masato and bow maker Kaspar Pankow take the top awards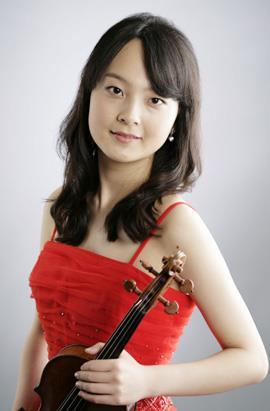 The first International Dominique Peccatte Competition, which took place in Paris during July, has announced the winners of its violin performance and bow making sections.
Japanese violinist Rika Masato (pictured) has won first prize of €5,000 and the audience prize of €1,000. The 27-year-old musician, who won third prize at the 2006 Paganini Competition, also takes home a bow by Swiss archetier Kaspar Pankow, who won the violin jury prize of €2,000 for his bow no.22. Trained in Cremona and at West Dean and Oberlin colleges, Pankow spent 10 years in the workshop of Florian Leonhard in London, before establishing his own workshop in Switzerland in 2015.
Second prize in the playing category went to 18-year-old violinist Marie-Astrid Hulot, who receives €3,000, while third prize was awarded to 27-year-old Japanese violinist Haruka Nagao, who receives €2,000.
The grand prize in bow making was not awarded this year. The six bow which made the finals - by Pierre Nehr, Jean-Pascal Nehr, Jutta Walcher, Richard Morency and Kaspar Pankow - were awarded certificates of excellence and certificates of
honour.
This year's jury featured Trio Wanderer violinist Jean-Marc Phillips-Varjabédian, National Orchestra of Île-de-France concertmaster Alexis Cardenas, violinist Laurent Korcia, violinist Stéphanie-Marie Degand, conductor Vahan Martirosyan, pianist Christie Julien and pianist Roger Sala. The jury was chaired by violinist Patrice Fontanarosa.
Read: Christoph Croisé wins Alice & Eleonore Schoenfeld International String Competition cello section