For the Arditti Quartet's founder and first violinist, Helmut Lachenmann's String Quartet no.3 Grido contains unorthodox challenges and an unusual sense of passion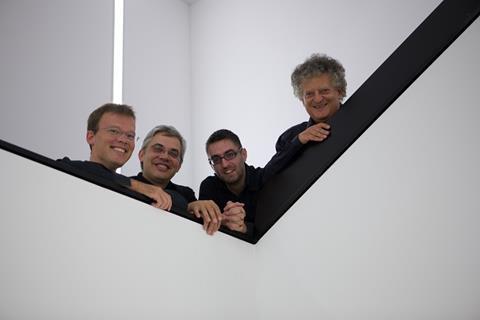 The Arditti Quartet has performed Helmut Lachenmann's String Quartet no.3 Grido 106 times since its premiere in Melbourne in 2001. It's our most-performed piece written in this century; we've recorded it three times, and it's been fascinating to learn and perform so often over a long period. It's a driving, energetic piece with a mixture of Lachenmann's own extended techniques and more 'normal' music, so there's plenty for players to get their teeth into. Like many pieces we play, it relates to life in the 20th and 21st centuries, and there's undoubtedly a sense of passion within it – but in a different way from a Classical or Romantic piece. The Arditti co-commissioned Grido with six organisations. We had had a long association with Helmut's music; we performed his First Quartet, Gran torso, in 1985, which was our first experience of noise sounds using extended techniques, and in 1989 we premiered his Second, Reigen seliger Geister and then Tanzsuite for quartet and orchestra in 1991. We had an embarrassing experience in Mexico with Reigen: we were due to perform it in a church, while a rock festival was being set up outside. As it's such a quiet work and the environment was so noisy, I felt we had to change the programme – the audience wouldn't have heard a note. So on commissioning the Third, I told Helmut we would like something louder than his two earlier quartets. Grido is the Italian word for 'shout', as well as being an acronym of the first names of the quartet in 2001: Graeme, Rohan, Irvine and Dov.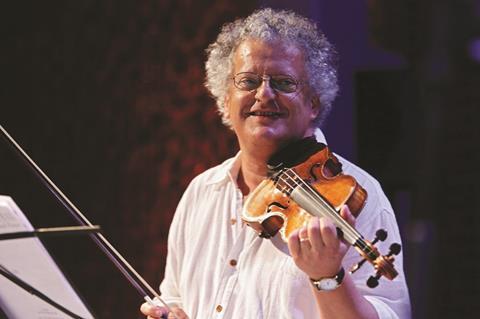 Helmut writes quite slowly, and to encourage him during the compositional process I persuaded him to have a session with us trying out his ideas. He came with lots of examples and asked us to play them in different ways, absorbing and reflecting on the result. A week later I phoned to ask how much it had helped, and his wife told me he'd torn everything up and started again from scratch. When the work was finished I noticed some similarities to what we'd played at the workshop, but much more developed. There aren't many composers who incorporate the players as part of their inspirational process. We spent many hours working with Helmut on the day of the premiere. I made sure we had the rest of the programme rehearsed, so we could devote the total rehearsal time that day to Grido. Helmut was still changing things in the score right up until the last minute. This isn't that common with composers, most of whom are happy to let the performers take care of the interpretation of their work. Helmut needed to guide everything: sometimes it was the mode of playing, a change in dynamics, or a reorchestration if he wasn't able to hear exactly what he wanted. The published score was only released in late 2015 – I think he'd been fine-tuning it for the past 15 years.
There are certain requirements in Helmut's works that take a while to master, such as the col legno techniques that involve moving the bow horizontally up and down the fingerboard while damping the string. This should result in a second set of pitches being produced. To achieve this, it's better to rotate the bow 180 degrees and hold it in the fist. One might also find that although it feels more comfortable to use the upper part of the bow, you get a clearer sound in the lower part. This is one of the many challenges in the work.
Helmut admitted to me quite recently that he considers Grido to be one of his finest achievements. He's very willing to work with young groups who want to perform his works, and my advice to anyone who wants to perform Grido would be to try eventually to work with him. Failing that, talk to another group that's performed the piece, and also study the diagrams and visual examples that he incorporates into the score and can be found online.
This article was originally published in the September 2016 issue of The Stad
Interview by Christian Lloyd