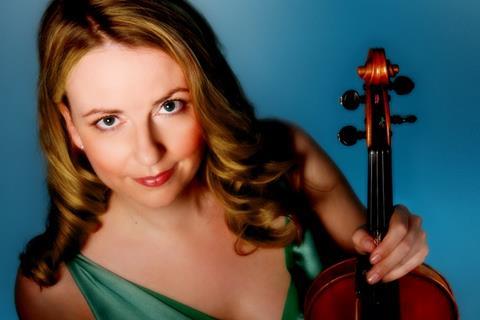 Like many violinists I have had the occasional opportunity to play on some lovely violins. For example, for my recently released recital disc, British Music for Violin and Piano, I was fortunate to play on the 'Dorothy DeLay' Guadagnini (1778), and for my forthcoming world premiere recording of British Violin Concertos with the BBC Scottish Symphony Orchestra, I had the pleasure of playing on the 'Maurin' Stradivari (1718), generously on loan from the Royal Academy of Music.
Both these violins have wonderful qualities – the Guadagnini has a fantastic dark richness on the G string, and the Stradivari has a lovely silky E string. They both have a flexibility in the sound which I found to be very responsive to a wide range of expression and they both project very well, though I thought the Strad had more power in reserve if needed. I found the Guadagnini needed a little playing before it was at its best but the Stradivari spoke immediately and didn't require playing in, which was surprising for a violin which is not often played.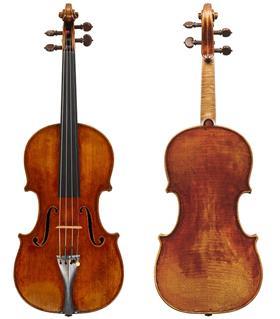 The 'DeLay' Guadagnini was recently featured as the instrument 'In Focus' in the September 2017 issue of The Strad. Playing this violin for my recital recording particularly resonated with me because, when I was 12, I was chosen to play in a masterclass with Dorothy DeLay when she visited the Royal College of Music Junior Department. Little did I know that one day I would get the opportunity to record my latest recital disc of the Elgar Violin Sonata, and some rare and unrecorded salon pieces by Frank Bridge, Cyril Scott, Delius and John Ireland, on her amazing Turin Guadagnini.
It brought back memories of the incredible experience of playing to her. I remember that I had been told she was the teacher of Itzhak Perlman – I had watched the fabulous duo concert with Perlman and Zukerman which had been recorded at the Royal College of Music. She was so sweet, rather like my grandmother. At the end of the masterclass, after I had played Charles de Beriot's Scene de Ballet, I remember her chatting to my parents and teacher of the time, inviting me to study with her at the Juilliard. Unfortunately, my parents thought I was a bit too young and didn't want to move the family to New York, but I will always remember playing to her.
As well as feeling this connection when playing the 'DeLay' Guadagnini, I also felt a strong connection when recording the Gordon Jacob and Kenneth Leighton concertos on the 'Maurin' Stradivari, knowing it was in Frederick Grinke's hands when he premiered both.
If I had to choose, I would love to play on the 'golden period' Stradivari permanently! I previously also had the good fortune to have had on loan for a year, another 'golden period' Strad from 1721 (that notable year which also produced the 'Lady Blunt'), on which I recorded two previous recital discs: British Women Composers and Cyril Scott Sonatas.
Playing all these violins and exploring the different characters and possibilities of each instrument has enhanced my interpretations of unfairly neglected British violin repertoire, of which I am a passionate advocate.
Clare Howick's recording on the 'DeLay' Guadagnini, British Music for Violin and Piano (Naxos 8.573790) is available now. Her world premiere recording on the 'Maurin' Stradivarius, British Violin Concertos with the BBC Scottish Symphony Orchestra (Naxos 8.573791) will be released on 1 December.