American violinist turns to fan artists for career retrospective release due in the autumn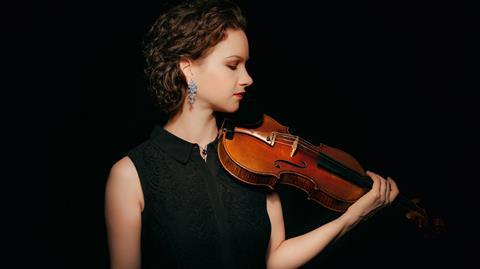 Hilary Hahn has long encouraged her legion of devotees to create fan art, sharing it on a dedicated page on her website and on social media. She has gone one step further with her upcoming album for Deutsche Grammophon, appealing to fans to create artwork for the sleeve.
The album, set for release in the autumn, is a collection of tracks from each of her previous twelve recordings for DG, plus three recent live recordings.
In a post announcing the release on Facebook she wrote: 'Here's the ask: Would you take part in creating art for this album?
'Here's why: For decades, I have been delighted by the artwork you have brought me after concerts all over the world — art made by everyone from four-year-old violin students to professional painters. I'm touched by the artistic output, and I strongly relate to your creativity. You are phenomenal fans. I would love to showcase some of your visual art in connection with my recording history as a way of saying thanks and, "Look how wonderful these people are!"'
Fans can share their art on Facebook or post it to her management, IMG Artists, in New York. The deadline for entries is 5 August. Full details are provided in the original post.
Photo ©Michael Patrick O'Leary