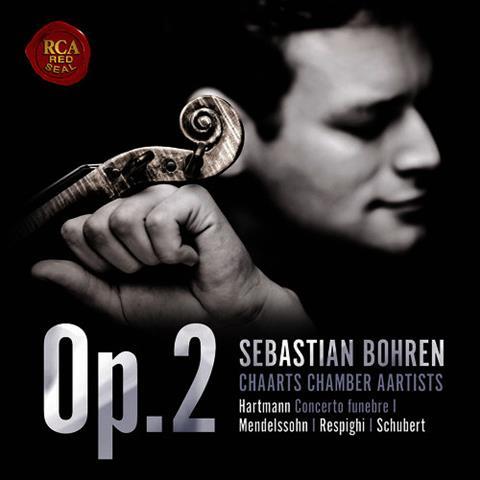 The Strad Issue: June 2017
Description: Bohren dispenses with the myth of the difficult second album
Musicians: Chaarts Chamber Aartists/Sebastian Bohren (violin/director)
Composer: Hartmann, Respighi, Schubert
Catalogue Number: RCA RED SEAL 88985394972
As with his debut disc, Sebastian Bohren's sequel comprises a strikingly varied programme. Its centrepiece is Hartmann's sombre Concerto funèbre, a pacifist's protest against political events that were to lead to war. Bohren conveys the work's powerful emotional message in a perceptive and intimate account. He draws maximum effect from its extremes of mood, moving from its doleful Introduction, through its fragmented, intensely anguished Adagio to the vigorous virtuosity, energetic rhythms and bitingly angry sarcasm of its third movement and the peaceful yet intense resignation of its plangent finale. The Chaarts Chamber Aartists support and interact with him with compelling unanimity of expressive purpose.
Bohren's assured technique, idiomatic flexibility and natural artistry are admirably illustrated in an engaging reading of Schubert's Rondo D438, in which he conjures up Viennese elegance aplenty, maintaining a singing line, sensitively shaped. His intended move towards a historically informed account of Mendelssohn's youthful D minor Violin Concerto is only a mere nod. Nevertheless, his relaxed lyricism and easy virtuosity, coupled with natural, well-balanced recorded sound, make for enjoyable listening, especially the brilliant, Csárdás-inspired finale. Respighi's neo-Classical Third Suite is an effective makeweight, but its grandiose final Passacaglia makes great demands on the sonorous capability of the small string complement.
Robin Stowell