The Hungarian musician and Holocaust survivor immigrated to the US in 1954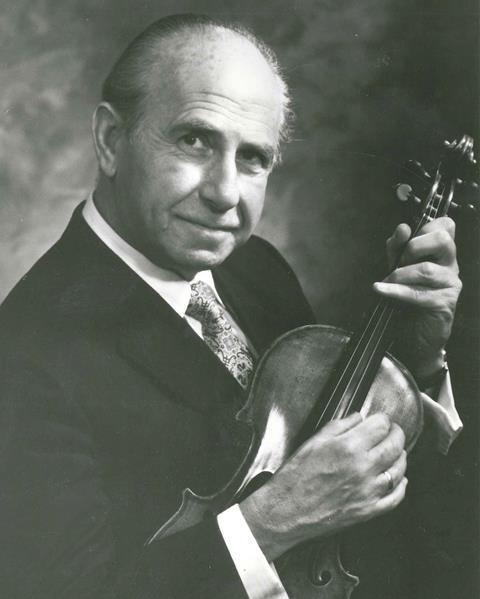 Long-time Chicago Symphony Orchestra violinist Francis Akos has died at the age of 93. Born in Budapest, the Jewish musician studied at the Franz Liszt Academy of Music, counting among his teachers Béla Bartók and Zoltán Kodály.
A trio partnership with cellist János Starker and pianist György Sebök was cut short by the advent of the Second World War and Akos' incarceration at Neuengamme concentration camp in Hamburg, Germany.
Following the war, Akos served as concertmaster of the Budapest Symphony Orchestra, the Hungarian Royal Opera Orchestra and the Hungarian Philharmonic Orchestra. He was also concertmaster of the Gothenburg Symphony and of Deutsche Oper Berlin (then Städtishce Oper).
After immigrating to the United States, Akos joined the Chicago Symphony Orchestra in 1955 and served as CSO assistant principal second violinist from 1955 to 1956, principal second from 1956 to 1959, assistant concertmaster from 1959 to 1997 and assistant concertmaster emeritus from 1997 to 2003.
He frequently performed as soloist with the orchestra under conductors including Sir Georg Solti, Daniel Barenboim, Carlo Maria Giulini, Gennady Rozhdestvensky, and János Ferencsik.