Concerts have been cancelled through the end of April and early May as negotiations hit impasse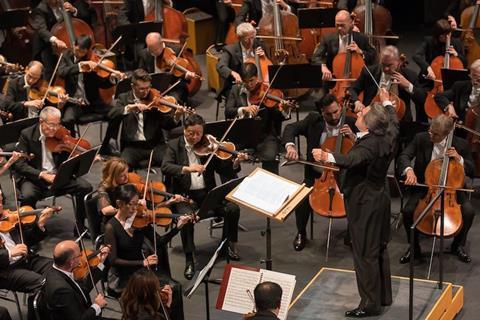 Members of the Chicago Symphony Orchestra are entering the seventh week of their strike, two weeks after rejecting management's last offer.
Concerts have been cancelled through the end of April, the main sticking points being salary increases and a proposed switch from a traditional pension to a defined-contribution retirement plan.
The strike, which began on 11 March, followed a year of negotiations. The orchestra's management and board warned that the growing expense of the current pension plan, which guarantees a set benefit for life after retirement, could not be sustained.
In a statement at the time they said that the orchestra contributed $3.8 million into the musicians' pension fund this year — a rise from $803,000 two years ago due to new federal requirements — and that those annual contributions were projected to continue to rise sharply.
Added to this, ticket sales continue to cover a diminishing percentage of the expense of putting on classical music performances, leading orchestras to try to cut costs.
But the CSO musicians - who are among the best-paid in the industry - have challenged the management's insistence on not being able to afford their pensions, while pointing out in a factsheet that a reported one-third of the Orchestra's revenues went to the musicians' pay, compared to the 'rest going to adminstrative staff, marketing and building expenses.'
While the impasse continues, the musicians continue to give free concerts, the last one taking place on Monday 15 April, when they performed to an audience of over 3,500 at the Apostolic Church of God in Chicago's south side neighborhood of Woodlaw. Standing ovations followed each item on the programme, which included Rossini's overture to The Barber of Seville, Mozart's Violin Concerto No. 5 In A Major and Brahms's Symphony No. 4 in E Minor.
Read more about the Chicago Symphony Orchestra's strike here.