To tie in with our review of his Martinů CD, the violinist explains why he loves the Czech composer's music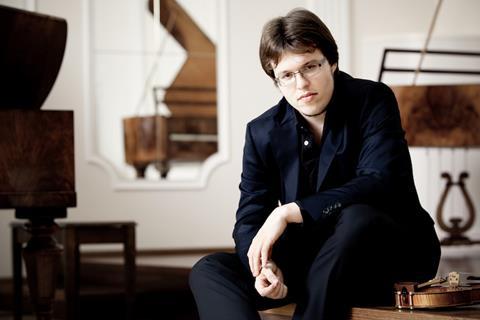 1. Martinů was an incredibly versatile composer, who was able to create a style combining French Impressionism, Neoclassicism and jazz with the old Czech tradition, following the lead of figures such as Dvořák, Smetana and Janáček.
After all, he lived in many places throughout his life - Prague, Paris, Polička, New York, Switzerland - and each of these places left their mark on his music.
2. He was a violinist himself and had a marvellous feeling for the violin, as well as knowledge accumulated from his years as a member of the Czech Philharmonic from 1920 to 1923.
And that knowledge had a direct influence on his own orchestrations. I think he was one of the best orchestrators of the 20th century.
3. I love the dream-like quality of his work, rooted, I think, in impressions from his childhood when he lived in the tower of St Jacob's Church in Polička, watching the landscape from a birdseye view. It reminds me of something out of Jonathan Swift's Gulliver's Travels.
4. His music is a tremendous cosmos of sound and colour, embracing all the emotional facets of life. It doesn't sound like the music of any of his contemporaries - Bartók, Shostakovich or Prokofiev. It's a highly individualistic language.
5. If you compare the two violin concertos of , say, Prokofiev, you'll immediately know that they were written by the same composer. Not so with Martinů. His first Violin Concerto, which was written in 1933, is somehow the more modern of the two: it's very percussive, more in the tradition of Kodály or Bartók.
Meanwhile, the second, which was written in 1943 when Martinů had emigrated to the US, has beautiful long melodic lines which are reminiscent of Czech folk music. They are worlds apart. And I'd even go as far as to say that of all the composers of the 20th century, Martinů might be the one whose style developed the most.
Read our review of Irnberger's Martinů CD