Cellist Peggy Nolan argues that posterity has been unfair to this cello virtuoso who was also a unique and prolific composer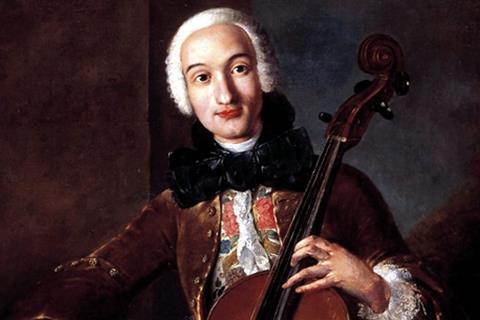 When one hears the name Luigi Boccherini, what comes to mind? For most it will surely be his celebrated Minuet, and its myriad incarnations over the last two centuries. Others possibly recall the famous Cello Concerto in B flat, which survived so many years in a freely altered and edited version by Grützmacher.
Student cellists will likely remember the pains of executing the tricky passages of a certain Rondo from ABRSM Grade 8, and more listeners may have tapped their foot along with Russell Crowe and Paul Bettany in Master and Commander: The Far Side of the World, unaware that they were in fact listening to Signor Boccherini.
Royal Birmingham Conservatoire is hosting a three-day festival Viva Boccherini (11-13 February 2019) celebrating this wonderful composer and his unique and innovative string writing. To mark the occasion, we ask, what do we really know about the great Italian cellist-composer?
Although best known for his famous earworm, the Minuet from his Quintet op.11 no.5, Luigi Boccherini wrote over a hundred quintets for the combination of string quartet plus a second cello. As well as this formation, Boccherini wrote more quintets still with two violas, arrangements of quintets with a guitar replacing one of the cellos, and vast numbers of string quartets, trios and music for other ensembles, totalling hundreds of works – most of which are seldom performed.
Born in Lucca (Italy) in 1743, Boccherini spent most of his life in Madrid and wrote several pieces which vividly describe the hustle and bustle of life in eighteenth century Spain. His 'Fandango' from Quintet, G.341/G448 builds layer upon layer of texture and rhythm to an exciting conclusion, helped by extra castanets and technical fireworks in the cello part, while LaMusica Notturna delle Strade di Madrid, sets about depicting the sights and sounds of Madrid after dark. Church bells ring, violins imitate the drums and tambourin announcing the arrival of a military band, and the listener is swept through Spanish street songs and dances, until curfew is finally called.
While living and working in Spain, Boccherini developed a unique compositional style which was independent both from his fellow Italians, who were richly rooted in the world of opera, and from prolific composers of chamber music such as Haydn and Mozart, both active many miles north-east of Boccherini's Mediterranean base. Exploration of instrumental colours, layered textural writing, meandering harmonies, and unusual voicing give Boccherini's music its distinct and unmistakable character, and set it apart from his contemporaries.
Boccherini's favouring of the cello in his chamber music was no accident – he was one of the most celebrated virtuosos of the instrument, famous for his dazzling technique, widespread use of thumb position and singing tone, of which he certainly made full use in his instrumental writing. For generations, cellists have tussled with his stratospheric passagework, in exchange for rewards of charming, graceful melodies.
Although Boccherini enjoyed success as a composer in his lifetime, after his death in 1805 his renown declined, and his huge output of music was all but lost to time, save for a few exceptions. Fame and focus lingered on the better known giants of the classical period, while Boccherini's manuscripts remained scattered all over Europe in disorder and relative obscurity. Only in recent decades has interest in Boccherini been set alight again by curious musicians, researchers and audiences, who are still delving into the treasure troves of all he left behind, and bringing his music to life once again.
'Viva Boccherini' is presented by some 100 students, faculty members and internationally renowned visiting artists to the Royal Birmingham Conservatoire, from 11 to 13 February. For further information and tickets visit www.bcu.ac.uk/concerts
Peggy Nolan is Cello Tutor and Chamber Music Coach at the Royal Birmingham Conservatoire