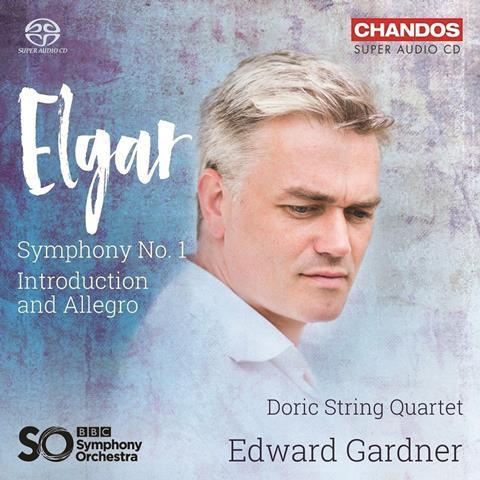 THE STRAD RECOMMENDS
The Strad Issue: July 2017
Description: Elegant Elgar, given shape and depth by quartet and orchestra
Musicians: Doric Quartet, BBC Symphony Orchestra/Edward Gardner
Composer: Elgar
Catalogue Number: CHANDOS CHSA 5181 (SACD)
As a rule, the string quartet parts of Elgar's Introduction and Allegro for strings are played by the section leaders. Does the enlistment of a separate quartet bring added value? True, Barbirolli brought in the Allegri Quartet for his recording with the Sinfonia of London, but generally speaking the orchestral principals are up to the task.
Here the BBC Symphony Orchestra is joined by the Doric Quartet, and the result is certainly excellent. The quartet emerges with beguiling sweetness from the expansive opening tutti, and viola player Hélène Clément gives a simple and affecting account of the 'Welsh' theme that follows. They play its semiquaver variant with crisp unanimity, energetic and purposeful. The orchestral strings are impeccable in the opening of the fugue, over which the quartet floats with suave and lyrical finesse.
Edward Gardner shapes the work beautifully. The textures are always clear and the busy lines, particularly in the fugue, are well balanced. There is elegance and power, emotional depth and sheer beauty of sound, well captured in the recording. From a steady opening, very much attuned to Elgar's many largamente markings, he builds to a thrilling conclusion. The fine performance of the First Symphony has the same quality of slowly unfolding grandeur.
Tim Homfray