The US violinist joined the Eastman faculty in New York state in 1987, after 23 years abroad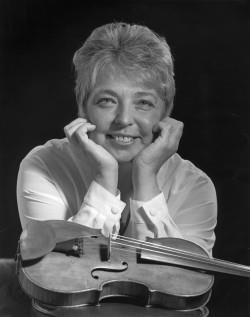 Lynn Blakeslee, Eastman School Professor Emerita of Violin, died this week in Germany. She joined the Eastman faculty – part of the University of Rochester in New York – in 1987, and retired in 2013.
Born in Los Angeles, Blakeslee studied with Sascha Jacobsen, Efrem Zimbalist, Ricardo Odnoposoff, Franz Samobyl and Sandor Vegh, gaining a degree from the Curtis Institute of Music in Philadelphia and continuing her studies at Vienna's Akademie für Musik on a Fulbright scholarship.
A member of Wiener Solisten for many years, she was also concertmaster at Theater an der Wien, and performed with the German Bach Soloists. She served as first violinist of the Mozarteum String Quartet for 15 years and performed as a soloist with such ensembles as the Philadelphia Orchestra and Los Angeles Philharmonic.
In addition to her role at the Eastman School, she taught at the Mozarteum in Salzburg, Bruckner Konservatorium in Linz, Bowdoin Summer Music Festival, Euro Music Academy Leipzig – and gave masterclasses at the Papageno School in Villlarrica, Chile.
Photo: Eastman School of Music