The US cello soloist, chamber musician and educator was 76 years old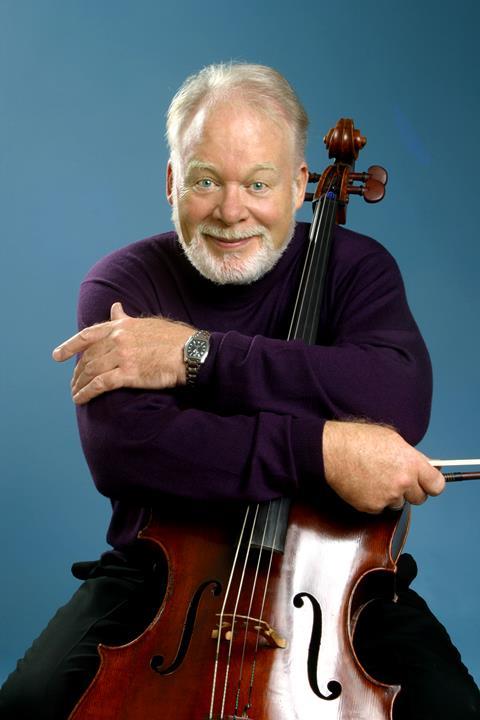 The American cellist Lynn Harrell has died aged 76. Appointed principal cellist of the Cleveland Orchestra at the age of just 20, he spent seven years in the position before beginning an acclaimed career as a soloist. As well as performing with most of the leading orchestras across Europe and America, Harrell was a respected tutor, chamber musician and a frequent juror at international music competitions.
Harrell was born in 1944 into a musical family: his father, Mack Harrell, was acclaimed as one of the leading baritones of his age, while his mother was the violinist and pedagogue Marjorie Fulton. He took up the cello at the age of nine, first studying with Lev Aronson, then at the Juilliard School with Leonard Rose, and with Orlando Cole at the Curtis Institute of Music.
He joined the Cleveland Orchestra aged 18 and became principal cellist just two years later. Its music director George Szell proved an inspiration to the young cellist, as he recalled in a speech at the Cleveland Institute of Music (CIM) in 1994: 'He dared me to have pride in my playing. It wasn't to be the old pride – narcissistically and aimlessly self-delighting in the trivia of instrumental playing. But to get immersed into the whole psyche and personality of a composer. He taught me respect for the creative force behind a great piece of music. He taught me respect for my fellow musicians: bullied and scorned by him, I was forced to open up and listen to the great musicians who surrounded me.'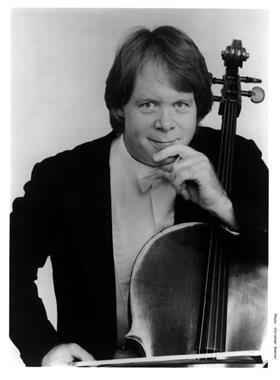 Harrell remained with the orchestra for a further seven years before branching out on a solo career. Harrell made his recital debut in New York in 1971, and performed at a Chamber Music Society of Lincoln Center concert the following year. The New York Times' classical music critic Harold C. Schonberg declared: 'It would be hard to over-praise the beautiful playing of Mr. Harrell… He produces a warm, singing tone in any register – one of the most equalised cello tones one is going to hear anywhere. Technique, accuracy of intonation, rhythm – this young man has everything.'
Harrell went on to make numerous recordings as a solo cellist, as well as a chamber musician, notably as part of a piano trio with Itzhak Perlman and Vladimir Ashkenazy. Two of their recordings won Grammys: of the Tchaikovsky Piano Trio in A minor in 1982, and of Beethoven's complete piano trios in 1998.
As a teacher, Harrell worked at Juilliard, the CIM, the Aspen Music Festival, and the University of Cincinnati College-Conservatory of Music. He was also music director of the Los Angeles Philharmonic Institute, a summer training programme. He held the International Chair for Cello Studies at London's Royal Academy of Music from 1985 to 1993, and then became its principal, a post he held until 1995.
Speaking to The Strad in March 2019 Harrell said: 'Listening to a cello performance has never been a life-changing event for me. Recitals by violinists, pianists and singers all manage it, as do orchestral concerts. Perhaps it's because, as a cellist myself, I'm much better equipped to understand what's going on behind the scenes when I hear good cello playing.'
Read: Life Lessons: Lynn Harrell
Read: Lynn Harrell's Sentimental Work: Bloch's Schelomo
Masterclass: Beethoven's Cello Sonata no.4
Lynn Harrell's eureka moment on the opening of Beethoven's A major Cello Sonata (no.3)
In 2010 Harrell and his wife, the violinist Helen Nightengale, founded the HeartBeats Foundation, which 'strives to help children in need harness the power of music to better cope with, and recover from, the extreme challenges of poverty and conflict'. In 2017 he starred in Cello, a short film about a musician with a progressive nerve disorder, and performed on the soundtrack.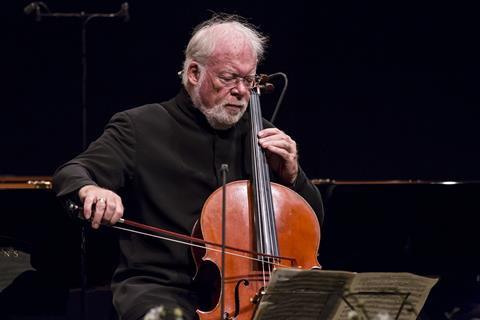 In announcing his death on Facebook, Nightengale wrote: 'We have lost a wonderful father, husband , mensch. All four of Lynn's children, his sister, friends and I mourn him along with those who were lucky enough to know his music, his wit and his humanity. You were an end of an era, Dear Lynn, and will be missed more than you will ever know. We love you to the moon and back. Rest in Peace, dear one, you have earned it'
Harrell performed on a 1720 Montagnana cello and later a 1673 Stradivari that had once been owned by Jacqueline du Pré. More recently he performed on an instrument by the US luthier Christopher Dungey.