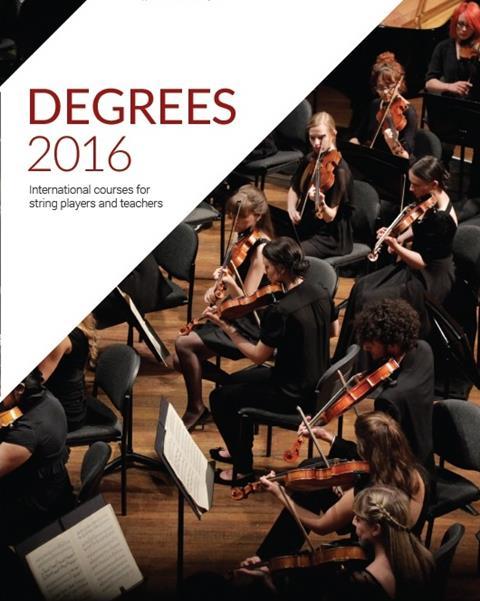 Welcome to Degrees 2016 – your international guide to further education for string players, published by The Strad. We have details of courses in 50 countries worldwide, including the main string teachers on each, to help you make an informed decision about where to study next.
At this crucial stage in your career it is essential to get the right advice from the right people, and you can get a head start by reading the interviews in our People section from students studying at institutions in North America, Europe and Australia. There is also a Checklist to get you started, with basic questions to ask yourself and the institution.
If you are looking for a particular focus, find courses centering on Music Education, Folk Music, Jazz and Period Performance in Find Your Speciality.