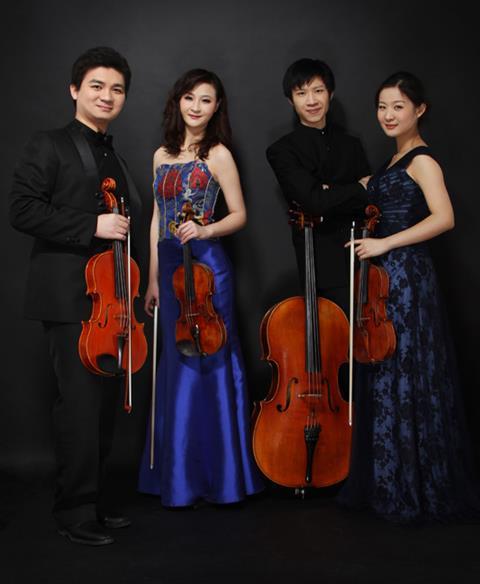 The Amber Quartet won three prizes at the finals of the Asia-Pacific Chamber Music Competition in Melbourne on 14 July. The Chinese ensemble took the grand prize, the quartets division prize and the prize for best interpretation of a contemporary work – Chinese composer Zhang Zhao's 2001 String Quartet no.1 'Totem'.

Formed in 2007 at the Central Conservatory of Music in Beijing, the Amber Quartet (pictured) comprises violinists Fangliang Ning and Yajing Su, violist Wang Qi and cellist Yichen Yang. All four have studied in Beijing with Yun Chen and Bing Yu, and in 2013 were accepted as a quartet to study at the International Chamber Music Institute of Madrid, with teachers including Günter Pichler.

In the piano trios division of the competition, the first prize and the audience prize went to the Lyrebird Trio from Australia. The Orava Quartet took the prize for best Australian ensemble, as well as the audience prize in the quartets division.

The Asia-Pacific Chamber Music Competition is held every four years. Four quartets and four piano trios competed in this year's competition, following an initial entry by DVD audition.