The English musician was principal cellist of the London Philharmonic and English Chamber orchestras, and later formed the Gabrieli String Quartet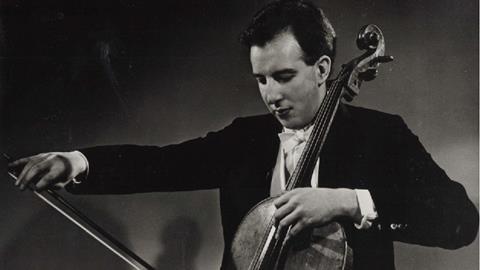 Gabrieli Quartet cellist Keith Harvey died at the age of 79 on 28 April. The British musician was born near Liverpool on 13 April 1938 to violinist parents and attended London's Royal Academy of Music from the age of 16, where he studied with Douglas Cameron, graduating four years later.
Upon leaving the Academy he was appointed the youngest ever principal cello of the London Philharmonic Orchestra, where he remained for five years, performing under such conductors as Adrian Boult, Malcolm Sargeant and Ferenc Fricsay. He was subsequently appointed first cellist of the English Chamber Orchestra, with whom he made a memorable recording of the Haydn Cello Concerto in C with soloist Mstislav Rostropovich and conductor Benjamin Britten in 1964.
It was at the ECO that Harvey encountered Kenneth Sillito, the orchestra's co-leader. The two formed the Gabrieli Ensemble with pianist John Streets and clarinettist Keith Pudd. The group later evolved into the Gabrieli Quartet, with whom Harvey recorded works of Shostakovich and Britten.
Among the cellos he played throughout his career were a Gennaro Gagliano and, later, a fine Montagnana.