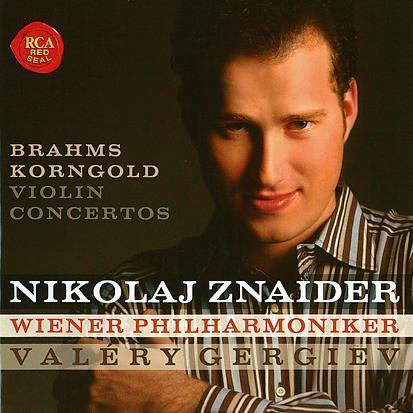 THE STRAD RECOMMENDS
The Strad Issue: January 2009
Musicians: Nikolaj Znaider (violin) Vienna Philharmonic/Valery Gergiev
Composer: Brahms, Korngold
Nikolaj Znaider's CD releases have so far been select enough to make each new one an event, and this coupling of two concertos with Viennese connections is no exception. Znaider adopts an unusually intimate tone of voice for his first entry in the Brahms Concerto, but any thoughts of this developing into a coolly Nordic account of this most Romantic of works are banished by the intensity and drive of its more forceful sections. There's an evident rapport between him and Valery Gergiev in the ever-present sense of rubato and of soloist and orchestra breathing their phrases as one. Technically, as one would expect, it's pristine with an especially impressive clarity to the double-stopping in the cadenza and elsewhere.
In the Korngold Concerto Znaider can afford to be more indulgent, but he avoids the temptation of over-sweetening his tone or sentimentalising the procession of lush melodies: this is a joyous, passionate account to stand alongside the Heifetz original.
The recording is as warm and well-balanced as one would expect from the Musikverein, and if the orchestra's first violins sound a little under-nourished at times it isn't enough to detract from one of the most distinguished concerto discs of the year so far.



Matthew Rye