The violinist recorded her first disc of Bach when she was a teenager. Now, two decades on, she returns to complete the set. Pauline Harding talks to her about constancy and change, and new meanings given to music through experience and memory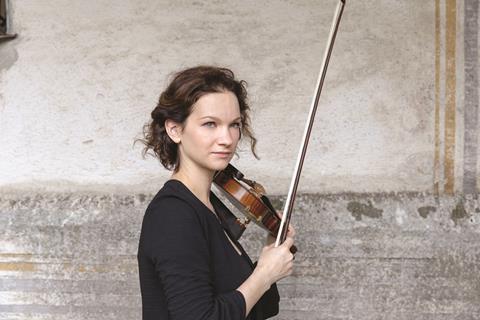 This is an extract of a longer article in The Strad's October 2018 issue. To read in full, download the magazine now on desktop computer or via the The Strad App, or buy the print edition
In her latest burst of productivity, Hahn has near-simultaneously given birth to her second child and – more metaphorically – her first album for Decca. The child is a girl. The recording? The long-awaited second half of her Bach Sonatas and Partitas. She completed the first part of this project in 1997, when she was just 17, on her first-ever CD.
One might expect Hahn's musical ideas to have changed during the time that has elapsed between the two projects. However, she has been playing the complete Bach solo works since she was a child – starting with the Siciliana and Presto from the G minor Sonata no.1, which she learnt under the tutelage of Soviet violinist Klara Berkovich when she was nine.
Nevertheless, her interpretations stem from here, and half her own lifetime between Bach recordings is nothing, she says, when their roots are the same. 'The more I listen to my playing over the years, the more I hear common threads that I wouldn't expect to remain,' she says. 'It's natural to restructure the architecture of your own interpretations a little bit, but that can happen day by day.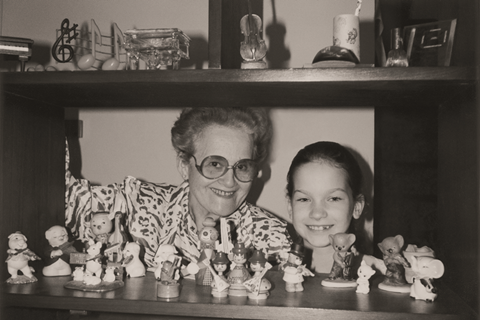 'One year can be pivotal in how someone develops; in 20 years you can come full circle. Our interpretations can intersect in very fluid ways.'
Although her interpretation may not vary much from year to year, the many performance platforms Hahn has found for her Bach over time have imbued it with unending meaning and so the way it feels to play it has changed enormously. She has performed it in recital – sometimes as the main focus, sometimes for an encore; she has played it at a grandparent's funeral, and at a friend's wedding.
'The music has become a rotation of memories,' she says. 'There's a lot of "memory whiplash" when you've played something for so long.' It isn't only Bach that has this effect on her: all the collaborations she has done and pieces she has played conjure ghosts of times, places and former colleagues. As such, her recordings represent far more to her than 'mere CDs': they are milestones in the steady progression of her career; trophies of the present turned evokers of the past.
'Each one sums up memories I have of different collaborations, experiences, places I've been, things I've done.' That, she says, gives her true satisfaction.
To read the full interview with Hilary Hahn in The Strad's October 2018 issue, download the magazine now on desktop computer or via the The Strad App, or buy the print edition