The Jumpstart programme offers a vital service in loaning period instruments to young performers, argues York Early Music Festival artistic advisor and Orchestra of the Age of Enlightenment leader Kati Debretzeni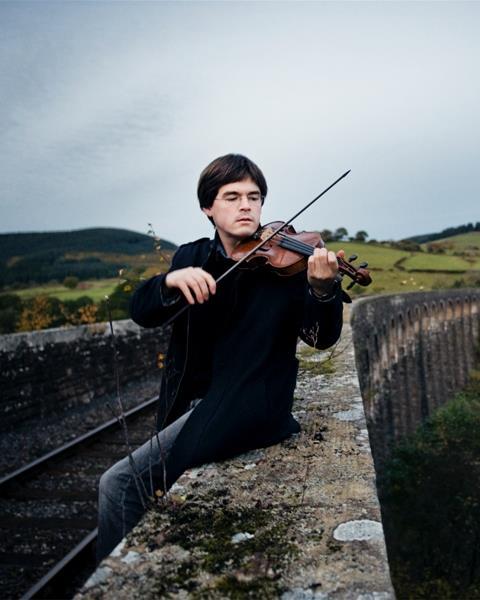 You never forget the first time. The first time, that is, of playing an instrument infinitely superior to the one you possess and are accustomed to. You feel you can fly, you can suddenly do things you've heard others do but could never manage. You feel inspired, and ideas spark off the instrument as if it were talking to you. It helps you re-invent yourself in ways you never imagined.

This surely is the experience of the fortunate young players who are recipients of a Jumpstart award in the form of an excellent instrument which is leant to them for a number of years. The winners are usually at the start of their career, freshly out of college, but have already established a reputation for excellence in their field. They are, uniquely, all players of period string instruments. The Foundation owns a number of outstanding violins and cellos which are either in their original 17th or 18th century condition, never having been modernised ( such instruments are rare, but they do exist), or they have been restored to their original Baroque/Classical set-up.

For a young player these days, playing a Jumpstart instrument is a wonderful gift. The market for old instruments having gone through the roof in recent decades, the chances of a young player at the beginning of their career playing a really fine example are increasingly slim. A string player usually navigates towards specialisation in period playing at the later stages of their studies, when they already own a modern instrument they have studied on so far. In addition to the now ubiquitous student debts, they are faced with the necessity of investing in a Baroque (and, if lucky, also a Classical) one, not to mention an array of bows for different eras and styles. Unless the youngster is very lucky in encountering a wonderful instrument in Baroque condition at an affordable price, the choices are usually a good modern copy of an 18th century instrument, or buying an 'old' one set up in modern condition and taking it to a luthier to be 'Baroqued'. The instruments tend to be good work-horses, of mostly anonymous provenance, which will serve a player well in their first few years in the profession.
Jumpstart's instruments are in a different league, and playing one of them surely alters the player's horizons. Experiencing one must be like coming through the thick of the forest, admiring the trees and flowers on your way, then suddenly standing on a clearing on top of the hill, taking in the unimpeded view as far as the eye can see. Your technique, acquired through so many years of practice, suddenly allows you to do things you didn't imagine possible. The colours you get from your instrument are those of a painter's palette, it responds to your demands in infinitely subtle ways, it teaches you new things every day, you can finally make the sound you always dreamt of making. You can confidently go into a recording studio, and you enjoy practice in a way you haven't done for years. It is a new lease of life, and it sets you up marvellously for the rest of your career. It gives you a focus, and a bar against which you will measure every instrument you will encounter from now on.
The young players deemed worthy of an award have already stood out in their field. They are, however, faced with innumerable pressures at the start of their career. If they lead an ensemble or an orchestra, they will inevitably find themselves in front of the not-so-Baroque microphones forever present at concerts recorded and broadcasted the world over. They will soon enough play concertos, give recitals, record CDs, and the listeners, as well as the music critics and the producers, will be comparing them to the well-known names of the field. They need to be able to produce the best sound they are capable of, and in this they need all the help they can get. Jumpstart gives them an irreplaceable friend and companion for the first leg of their journey: an excellent instrument. Long may it flourish!
On 19 July 2014 the York Early Music Festival will present Jumpstart Day, featuring performances by three Jumpstart award recipients - Cecilia Bernardini, Bojan Cicic and Huw Daniel (pictured) - on their period instruments.
Subscribe to The Strad or download our digital edition as part of a 30-day free trial. To purchase single issues click here