Former London Symphony Orchestra violinist Reginald Hill was a session musician for the hit song, but was not credited for his work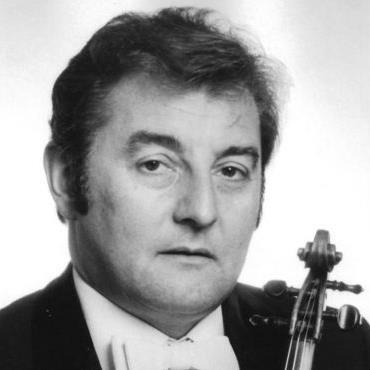 The widow of British violinist Reginald Hill is to receive UK royalty payments for his contribution to Michael Jackson's Billie Jean - for the first time since the song's release in 1983.
The former London Symphony Orchestra principal second violinist, who died in 1992, moved to Los Angeles in 1980, where he recorded as a session musician with artists including Barbara Streisand, Frank Sinatra and Madonna. The violinist was paid $158 for playing in the string section for the Billie Jean recording session in 1982.
Royalty payments body PPL told the BBC, however, that it had received 'conflicting evidence' about Hill's contribution to the track. His widow contacted the organisation in 2011, but it was felt her husband was 'in the studio', but 'did not make it onto the final mix of the recording'. Eventually she was able to produce the original contract and Hill was added to the performer line-up for Billie Jean in December last year.
PPL has now added Hill to 54 further recordings with artists including Earth, Wind and Fire and Julio Iglesias.
Photo: Elizabeth Hill