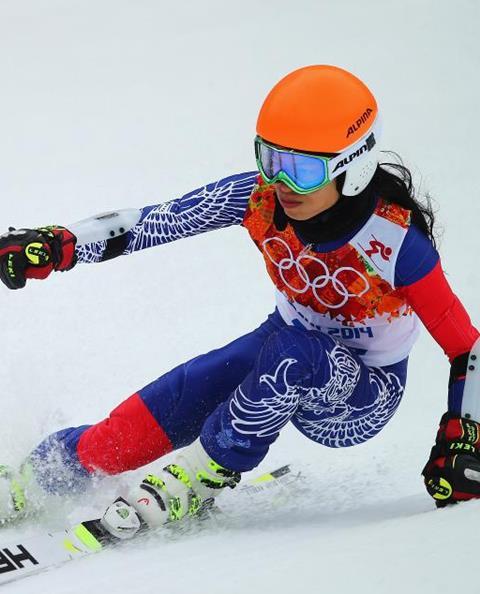 Singapore-born British violinist Vanessa-Mae was all smiles after finishing last in the women's giant slalom at the Winter Olympics in Sochi earlier this morning.
Despite being placed 74th and last at the end of the opening slalom run, and 67th out of 67 at the end of the second run, the 35-year-old was jubilant at having finished the course. Treacherous sleet and rain had seen 15 of her fellow competitors fail to finish their runs.
Skiing for Thailand as Vanessa Vanakorn, her father's surname, the musician-turned-athlete told news reporters she had expected to finish last and was happy to have realised her dream to compete at the Olympics for Thailand.
Vanakorn finished almost 27 seconds behind the leader, Slovenian Tina Maze, at the end of the first run, but only 7.83 seconds slower than the next-slowest competitor.
Maze went on to win the Olympic gold medal.
At 35, Vanakorn was the oldest competitor in the race. In spite of being the lowest-ranked racer in the field, at 2,253rd in the world, Vanakorn told BBC News: 'To be here at the Olympics is a once in a lifetime opportunity and I feel so blessed to have this chance to go from artist to athlete, to just experience this is surreal almost.'
Subscribe to The Strad or download our digital edition as part of a 30-day free trial. To purchase back issues click here.
Photo courtesy Sochi 2014