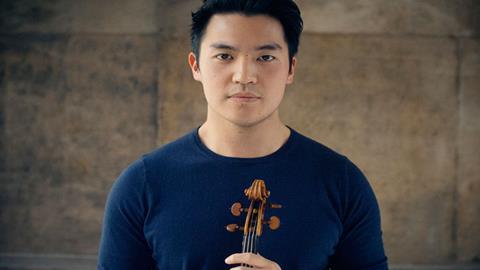 Ray Chen is to perform as guest concertmaster of the New Century Chamber Orchestra in a series of concerts this week.
The Queen Elisabeth and Menuhin Competition-winning violinist will direct the San Francisco-based ensemble and perform as soloist in Mozart's Third Violin Concerto, and works by Britten and Elgar. The four performances take place in Berkeley, Palo Alto, San Francisco and San Rafael, California from 10-13 November.
Last month the New Century Chamber Orchestra named British violinist Daniel Hope as its artistic partner for a three-year term from the 2017-18 season. Hope will direct the orchestra from the violin in a number of performances each season, providing 'artistic continuity' as the orchestra searches for a successor to music director Nadja Salerno-Sonnenberg, who steps down at the end of this season.
Chen's guest concertmaster stint has therefore fueled speculation that he might assume the music director post following Salerno-Sonnenberg's departure.
Founded in 1992, the New Century Chamber Orchestra is a conductorless 19-member string ensemble, comprising musicians from the US and Europe, who 'make musical decisions collaboratively'.