The Moldovan musician is one of four recipients of the CHF15,000 award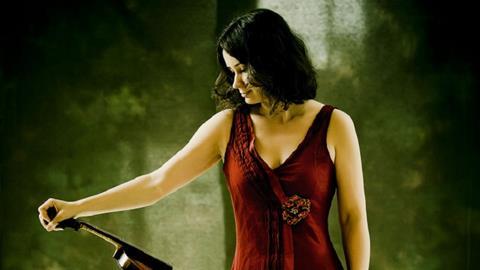 Violinist Patricia Kopatchinskaja has been awarded one of four 2016 Canton of Bern prizes, each worth CHF 15,000 (€14,000). The Moldovan musician, who now lives in Bern, Switzerland, receives her award alongside composer Christian Henking, singer Andreas Schaerer and musician and artist Christoph Hess.
'I am grateful that one of the four 2016 music awards of the Canton of Bern, where I live, has just been given to me,' wrote Kopatchinskaja on her Facebook page. 'I am thinking of how best to invest the prize money in an artistic project for the people in this canton.'
Kopatchinskaja, who formerly studied at the University of Music and Performing Arts, Vienna and the Musikhochschule Bern, is known for her diverse repertoire, which spans from baroque and classical music, often played on gut strings, to new commissions and music of her native country.
Read: Violinist Patricia Kopatchinskaja appointed artistic partner of the Saint Paul Chamber Orchestra
Read: Violinist Patricia Kopatchinskaja receives RPS Music Award for Instrumentalist
Photo: Marco Borggreve