Our October issue will focus on great players of the past, including interviews with people who knew them or revere them. Ariane Todes has just interviewed the inimitable Gitlis about his former teacher and gives a sneak preview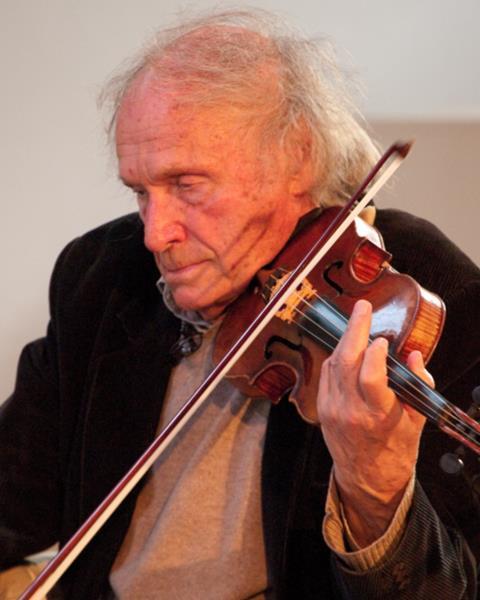 I've just been transcribing a wonderful half-hour interview with the 91-year-old violin legend Ivry Gitlis for our October issue, which Steven Isserlis is guest-editing. Isserlis has chosen the theme of great players of the past, and we're talking to various people about the influence these people had on them, and what made them special.
One of the descriptions that comes up again and again in these interviews is the way that the great players of old (Huberman, Casals, Thibaud, and others, as well as Enescu) 'spoke' with their playing. Gitlis recalls his teacher Enescu's playing in this way. Here's a sneak preview of the interview:
'I heard him many times, playing the Bach Sonatas and Partitas, the Brahms sonatas. His sound was very open, although it's difficult for me to remember exactly. He was pretty virtuosic in his earlier days. When you think that in the same period there was also Kreisler, Thibaud, Casals. These people spoke in their playing. They told you stories. They explained things, without necessarily telling you what.'
'What Enescu taught me is not to take things as they are, or as they seem to be, but to go into them and look inside yourself. What is your response to the notes you're seeing? Otherwise it's just notes on a piece of paper, like little flies – it doesn't mean a thing. I love the story about the conductor Otto Klemperer: someone comes to him and says, 'Maestro, to me you are like God, but why do you use the music when you conduct, when most people don't?' Klemperer said, 'I use the music because I know how to read it!' Maybe Enescu taught me a little how to read the music.'
What is your favourite recording of Enescu playing, and what do you think makes such players unique?
Subscribe to the digital edition of The Strad to get the October issue downloaded to your device, or buy the single copy when it comes out, on 24 September.
Photo: Benjamin Bonouvrier