The Japan Art Association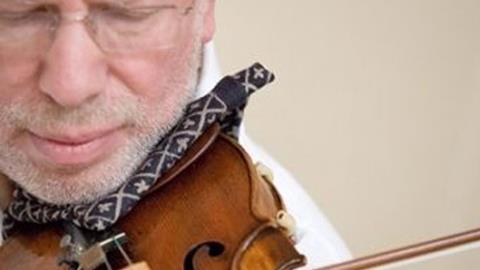 The Japan Arts Association has announced the winners of its 2016 Praemium Imperiale Awards, given annually in fields of achievement not represented by the Nobel Prizes. This year's Music recipient is violinist Gidon Kremer, recognised for his 'virtuosity and stylistic versatility', who receives 15m Japanese Yen (£100,000).
'The prize is an endorsement of my quest to find a personal way to explore music,' he said. 'Swimming against the tide does make sense.'
2016's other category winners are: Paulo Mendes da Rocha for Architecture; Cindy Sherman for Painting; Annette Messager for Sculpture; and Martin Scorsese for Theatre/Film.
The awards will be given out by Prince Hitachi, honorary patron of the Japan Art Association and younger brother of the Emperor of Japan, in a ceremony this October.
Launched in 1989, the Praemium Imperiale Awards have been awarded to musicians including Leonard Bernstein, Mstislav Rostropovich, Martha Argerich and Daniel Barenboim.