Scion of Russian musical dynasty with international touring career dies of lymphatic cancer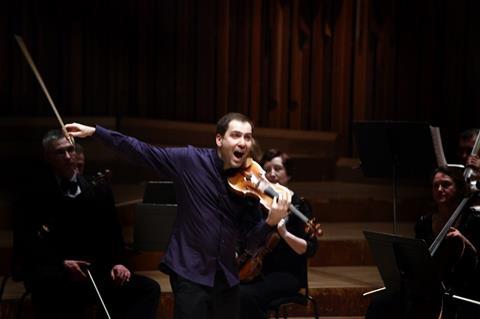 Russian violinist Dmitri Kogan has died of cancer at the age of 38. The descendant of a celebrated musical dynasty, he was known for curating and supporting innovative music projects in his native country and abroad.
Kogan was born on 27 October 1978 to a conductor father and pianist mother, the grandson of the celebrated violinists Leonid Kogan and Elizabeth Gilels (sister of pianist Emil). He began playing the violin at the age of six, and was soon accepted into the Central Music School of the Moscow Conservatoire. From 1996 he studied with Igor Bezrodny at the conservatoire, as well as with Tuomas Haapanen at the Sibelius Academy in Helsinki. As well as performing with orchestras around the world, he was artistic director for numerous festivals and concert tours: he organised the first International Kogan Festival in 2007, and in 2011 announced the creation of the Kogan Fund for Support of Unique Cultural Projects. Among the philanthropic and charitable works it supported was a charity album entitled The Time of High Music, of which more than 30,000 copies of the album were donated to music schools, colleges and higher education institutions across the Russian Federation. An accompanying tour focused on workshops aiming to facilitate artistic education among young people.
In February 2014 Kogan was appointed artistic director of the Moscow Camerata Chamber Orchestra, with which he toured 'Five Great Violins', a programme of familiar repertoire with himself as soloist; for each piece he used an instrument by a different maker: Nicolò Amati, Antonio Stradivari, Guarneri 'del Gesù', G.B. Guadagnini and Vuillaume. In 2010 Kogan was awarded the title 'Honoured Artist of the Russian Federation'.
He died of lymphoma cancer on 29 August.