The 22-year-old Canadian musician receives a cash award of $10,000, and performing and recording opportunities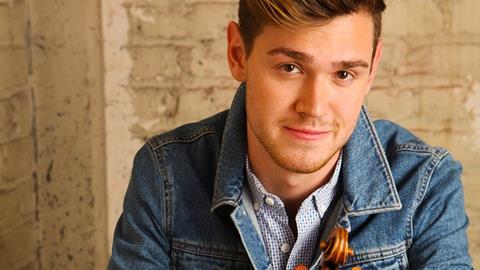 Canadian violinist Blake Pouliot has been named the Grand Prize winner of the Montreal Symphony Orchestra's (OSM) 2016 Manulife Competition.
The 22-year-old musician, who in 2015 was one of 22 recipients of fine stringed instruments from Canada's Musical Instrument Bank, receives a cash award of $10,000, performing opportunities with ensembles including the OSM, a professional audio recording at one of the Radio-Canada studios, and a $5,000 career development grant. Currently studying for a Performance Diploma at the Colburn School Conservatory of Music in Los Angeles, Pouliot also won first prize in the Manulife's Strings A category, for players aged 18 to 25.
Second prize in the Strings A category, worth $5,000 each, was shared between 19-year-old cellist Bryan Cheng and 21-year-old violinist Eva Aronian.
In the Strings B division, for string players 17 years and under, first prize, worth $10,000, went to 16-year-old violinist Alice Lee, while second prize was not awarded. Third prize, worth $2,500 each, was shared between 17-year-old cellist Bruno Tobon and 16-year-old violinist Isabella D'Éloize Perron.
The Manulife Competition is held annually, open to Canadian musicians. The 2016 edition focused on organ and string players, while 2017 will be open to woodwind, brass and voice candidates.
Photo: Jeff Fasano Photography