Second Shanghai Isaac Stern International Violin Competition now open for applications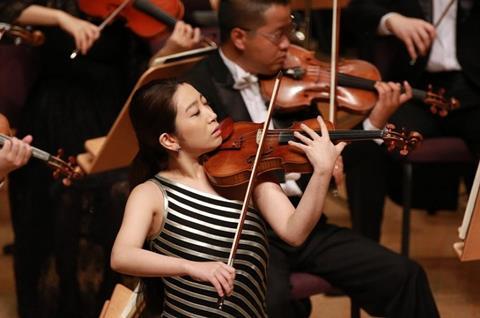 The Shanghai Isaac Stern International Violin Competition – named in honour of the great violinist who first forged links with China in 1979 – takes place for the second time from 8 August to 1 September 2018, with a grand prize of $100,000.
In an effort to broaden its talent pool, the competition has expanded its age limit from 18-32 to 16-32 and will provide travel costs and free accommodation to those reaching the public rounds. It is also offering automatic selection to applicants who have won first, second or third prize in the Tchaikovsky, Wieniawski and Queen Elisabeth competitions (exempting them from the video pre-selection round).
The jury, expanded by two since the first edition, is co-chaired by conductor David Stern, son of Isaac, and Vera Tsu Weiling, violin professor at the Beijing and Shanghai conservatories. The jury members, including violin professors, soloists, concertmasters, quartet leaders and classical music industry figures, are: Lina Yu, Siqing Lu, Maxim Vengerov, Augustin Dumay, Zakhar Bron, Dora Schwarzberg, Daniel Heifetz, Weigang Li, Philip Setzer, Glenn Dicterow, Sreten Krstic, Martin Campbell-White and Emmanuel Hondré.
In addition to six core prizes – including a second prize of $50,000 and a third prize of $25,000 – there will be two special awards for Best Performance of a Chinese Work and the Isaac Stern Award – given to 'an individual who is deemed to have made an outstanding contribution to our understanding of humanity through the medium of music'. The Chinese work will be a new concerto by Qigang Chen co-commissioned by the Shanghai Symphony Orchestra, Beijing Music Festival, Melbourne Symphony Orchestra, Orchestre National du Capitole de Toulouse and New Jersey Symphony Orchestra.
For full details visit the SISIVC website
Watch: Mayu Kishima gives Shanghai Isaac Stern Violin Competition winning performance