The early music specialist has cited his government's 'grave incompetence'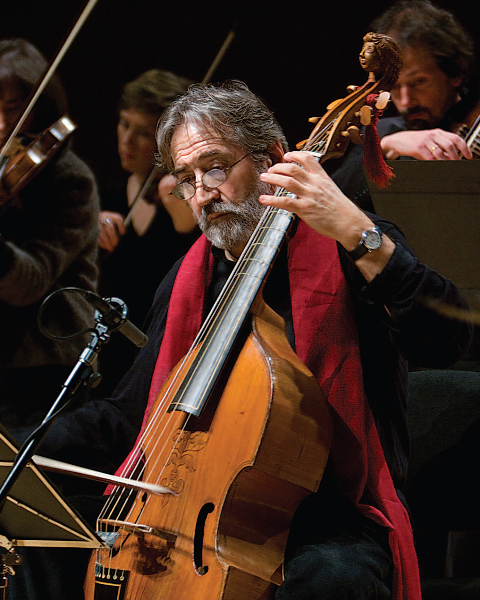 Spanish viol player and conductor Jordi Savall has rejected his government's 2014 National Music Prize, worth €30,000, citing a 'dramatic disinterest' and 'grave incompetence' on the part of Spain's department of Education, Culture and Sports.
In an open letter addressed to the Spanish culture minister and published on Savall's Facebook page, the early music specialist admits that receiving the prize after 40 years of 'passionate' promotion of his craft has filled him with 'great joy', but that he cannot in good conscience accept the honour when the Spanish government has ignored the nation's 'essential Hispanic musical heritage' and 'belittled' the vast majority of musicians who have made 'great sacrifices' to keep the traditions alive.
'We are living through a serious political, economic and cultural crisis in which more than half of our young people do not have, nor will have, any chance of getting a job that assures them anything like decent life, he writes. 'I am deeply convinced that art is useful to society, contributing to the education of young people, and raising and strengthening the human and spiritual dimension of human beings.
'How many Spaniards at some time in their lives have been able to listen to live music from the sublime Cristóbal de Morales, Francisco Guerrero and Tomás Luis de Victoria? Maybe a few thousand privileged to have been able to attend a concert of the few festivals that programme this kind of music. But the vast majority, may never benefit from the fabulous spiritual energy transmitted through the divine beauty of this music.
'Could we imagine a Prado in which our ancient heritage was not accessible Well this is what happens with music. As live music exists only when a singer sings or a musician touches an instrument, musicians are the true living museum of musical art. Therefore it is essential to give musicians a minimum of institutional support, because without them our musical heritage will continue the sleep of oblivion and ignorance.'
Photo: Teresa Llordes
Jordi Savall appeared on the cover of The Strad's July 2013 issue. Subscribe to The Strad or download our digital edition as part of a 30-day free trial. To purchase single issues click here.