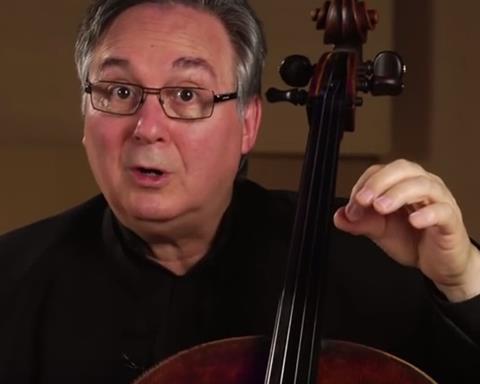 When playing Bach we tend to use a slightly faster bow speed - with less core and more resonance'
Cellist Ralph Kirshbaum speaks about varying bow speed depending on period and genre for the Play With A Pro Music Academy. The full masterclass is available here.
Kirshbaum demonstrates on his Domenico Montagnana cello, 1729, which is featured in The Strad's 2016 calendar, 'Cellos of the Stars', on sale now.
John Dilworth explores the stories and craftsmanship behind each of the twelve instruments showcased in the calendar in The Strad's December 2015 issue, out now.