The specialist in 20th century repertoire was a prolific recording artist, releasing more than 60 albums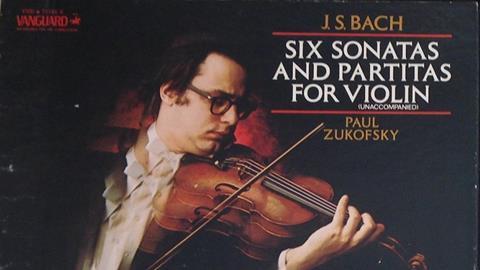 American violinist Paul Zukofsky died on 6 June 2017 at the age of 73. Born on 22 October 1943 in Brooklyn to poet Louis Zukofsky and musician Celia Zukofsky, Paul studied with Ivan Galamian at the Juilliard School in New York, and won the Young Concert Artists International Auditions in 1965.
The violinist specialised particularly in the performance of 20th century repertoire, working with such composers as Milton Babbitt, John Cage, Elliott Carter, George Crumb, Morton Feldman, Philip Glass, Krzysztof Penderecki, Artur Schnabel, Roger Sessions, Charles Wuorinen and Iannis Xenakis. He premiered Glass's Violin Concerto in 1987 and was the dedicatee of John Cage's Freeman Etudes - Books I and II, composed between 1977 and 1980.
A prolific recording artist, Zukofsky released more than 60 albums, and appeared as the character of Albert Einstein in the premiere 1976 recording of Glass's opera Einstein On the Beach.
He headed the Arnold Schoenberg Institute at the University of Southern California at Los Angeles from 1992 to 1996, and was instrumental in rehousing the Schoenberg archive at the Arnold Schoenberg Centre in Vienna in the late 1990s.
Image: Design Jules Halfant; Photo Joel Brodsky