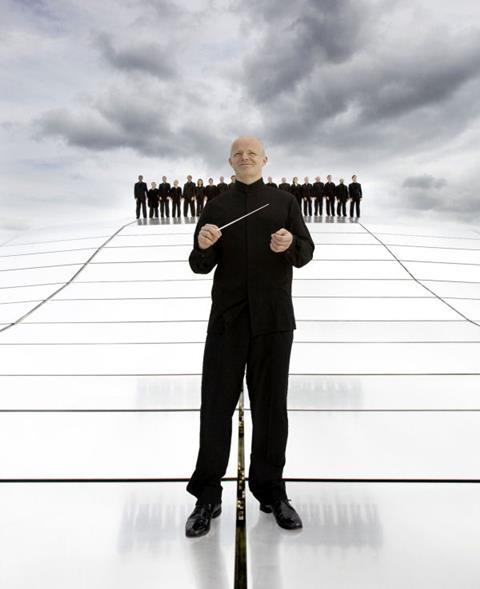 The Northern Sinfonia, the UK's only full-time professional chamber orchestra, will from now on be known as the Royal Northern Sinfonia. The 'royal' title was bestowed on the Gateshead-based orchestra by the Queen. It is the first such honour for any UK orchestra for more than 20 years.
The orchestra was informed of its new name at a rehearsal yesterday at its home venue, the Sage Gateshead. Nigel Sherlock, the Lord Lieutenant of Tyne and Wear, announced the news to the players.
The orchestra was founded in 1958 and for the last 12 years has been directed by the Austrian violinist and conductor Thomas Zehetmair (pictured with members of the orchestra). The 37-strong ensemble is led by Bradley Creswick.
photo: Mark Savage