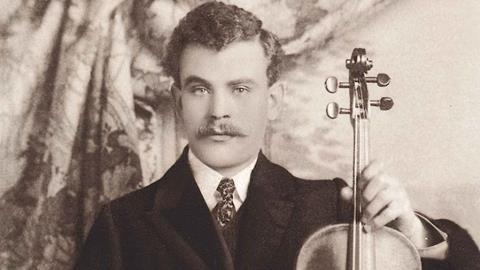 Trinity Laban Conservatoire of Music and Dance has acquired the Tertis-White Collection - an archive of material relating to the great British violist Lionel Tertis. The collection was put together by fellow violist and author John White - whose biography of Tertis was published in 2006 - and comprises Tertis's manuscript arrangements and annotated sheet music, along with photographs, correspondence and concert programmes.
The archive of material is now housed at Trinity Laban's Jerwood Library of the Performing Arts at the Old Royal Naval College, Greenwich. Tertis studied piano, harmony and violin between 1892 and 1894 at the then Trinity College of Music, and in 1966 was awarded an Honorary Fellowship of Trinity College London. After his death in 1975, his widow Lillian donated a small collection of his scores to the college library to which the new collection has been added.
Trinity Laban will also be holding an exhibition based on the collection in spring 2017, which will be open to the public. For more information an accessing the archive click here.
Images 1-5 from the Tertis/White Collection at Trinity Laban; Image 6 (John White) © Melanie Strover