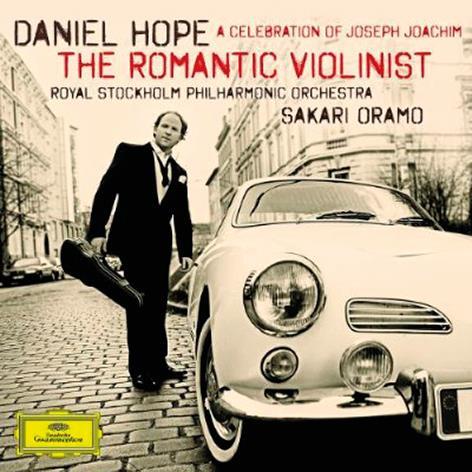 The Strad Issue: January 2011
Description: A tribute to the great 19th-century violinist lacks an authentic sense of style
Musicians: Daniel Hope (violin/viola) Sebastian Knauer, Bengt Forsberg (piano) Anne Sofie von Otter (mezzo-soprano) Royal Stockholm Philharmonic/Sakari Oramo
Composer: Bruch, Joachim, Brahms, Dvorák, C. Schumann & Schubert
As a Joachim scholar myself, I was excited by ECHO Klassik prize-winner Daniel Hope's avowed intention to create a homage to the great Hungarian violinist. Indeed, the repertoire is fitting in many ways, including Joachim's Notturno, Brahms's movement from the 'F.A.E.' Sonata and, of course, the first Bruch concerto (although Bruch, it seems, divided his loyalties somewhat between Joachim and Sarasate, and the relevance of Waxman's transcription of Dvo?ák's Humoresque op.101 no.7 is highly questionable).
In reality, what we have here bears no relationship whatsoever to Joachim's own style of performance. Slow tempos (as in the Bruch Concerto), heaviness of articulation, a deluge of vibrato and, indeed, a tendency towards a rough tone (as in the 'F.A.E.' Scherzo or the Hungarian Dance no.5) would not have gained Joachim's approval, although, on the plus side, Hope's viola playing in Brahms's Geistliches Wiegenlied op.91 no.2 (with mezzo-soprano Anne Sofie von Otter) is strong. The rather over-ambient recording creates a saccharine effect that may well fit with what many consider 'romantic' but is, in fact, far removed from Joachim's aesthetic.


David Milsom