How long should a student work on a piece?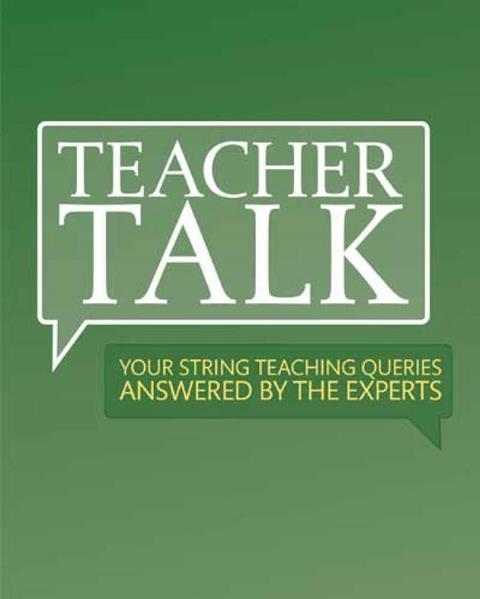 How long should a young player work on a repertoire piece? Notorious pedagogues from days of yore often kept a student on a piece 'until they had mastered it'. However, today's fast pace set seems to demand constant change.??
Justine Renfrew, Santa Fe, New Mexico
Bruno Giuranna? A balance is necessary between just surfing around the repertoire and working on a piece when no more progress is noticeable. Students shouldn't practise things that are too difficult for them before they have sufficient and adequate skills. Often students are obliged to spend many, many months on a piece because they are confronted with music that is too hard. For the sake of freshness and spontaneity they should start studying that piece after having faced – and solved – similar difficulties in their technical preparation.
Boris Kuschnir? The duration depends on the goal that the teacher sets for the student. For example, they might choose a piece to practise technical problems such as vibrato, staccato, spiccato, legato, bow division, double-stops or the learning of different musical characters and styles. When the student reaches a good level, normally the best thing would be to leave the piece and get on with something else. Of course, in the case of recordings, important concerts or competitions, we should look for the mastery of that piece, which could take months, or even years.
Jeff Bradetich? If the teacher uses the solo repertoire to teach the student how to play the instrument, it will take much longer to master a work technically, therefore demanding a longer preparation time. If the student's technique is built away from the repertoire through scales, technical exercises and etudes, and repertoire is chosen that is appropriate to the basic level of the student's ability, then the work can be assimilated much more quickly. This requires much less spoon-feeding on the part of the teacher and the lessons can focus more on how the notes are being played, rather than on what notes are being played.
Specifically on the double bass, many technical problems ensue when the difficulty of the work is beyond the student's current level. This applies as much to orchestral excerpts as it does solo repertoire. At some point problems have to be corrected and that cannot be done simply through repertoire.
THE EXPERTS
Bruno Giuranna teaches viola at the Fondazione Stauffer in Cremona, the Conservatorio della Svizzera Italiana in Lugano and the University of Limerick in Ireland
Boris Kuschnir is violin professor at the Vienna Conservatoire and at the University of Music in Graz
Jeff Bradetich is professor of double bass at the University of North Texas College of Music and at Cleveland Institute of Music
Our Teacher Talk series was first published in The Strad in January 2011. Subscribe to The Strad and get the best in teaching tips every month, from Simon Fischer's long-running Basics column to advice from top string players in Masterclass. Or click here to find out about our digital edition