An initial indecision between Classical and Baroque playing eventually led to fruitful and versatile studies for the cellist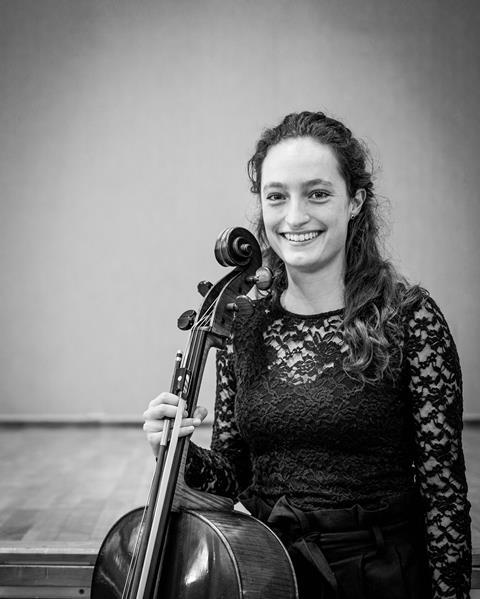 When I visited the open day of the Royal Conservatoire The Hague, I was not sure which masters programme I wanted to apply for.
I was curious to meet Lucia Swarts, whom I knew from her fantastic work with the Netherlands Bach Society. Being trained as a Classical cellist, I was always interested in Baroque cello playing. A masters degree in early music would have been obvious, but at the same time I had the feeling that I could still learn a lot on the modern cello. It was an eye-opener when I found out that she taught both a Classical and a Baroque cello class at the Royal Conservatoire and that there is an opportunity to combine both fields. I became part of the Classical department and was able to take a complementary subject with Baroque cello.
During your period of study at the Royal Conservatoire, you work on your artistic development as well as research and project management. Based on my wish to combine modern and baroque cello playing I created the concert format Inspired by Bach for modern and Baroque cello with the Suites of Max Reger and Bach.
The research component provided the foundation on which I could delve into the material and familiarise myself with different styles and performance practices. Since the artistic research also allows space for practical experimentation, I was able to go on an inspiring journey that was brought to life in my concerts.
It is not only this special format in the masters programme that made my time in The Hague unique. Being a member of two different departments, I also had the chance to participate in ensembles with different disciplines. A special highlight was the side-by-side project with the Orchestra of the 18th Century on historical instruments. As well as that, I was able to qualify for a collaboration with the Residentie Orkest, a classical symphony orchestra. The experience of playing in a professional orchestra added incredible value to my study and has prepared me in the best possible way for my future career as a versatile musician.