Fully immersed in the music and the beauty of Kuhmo, violinist Hiu Sing Fan talks about his experience at this all encompassing musical experience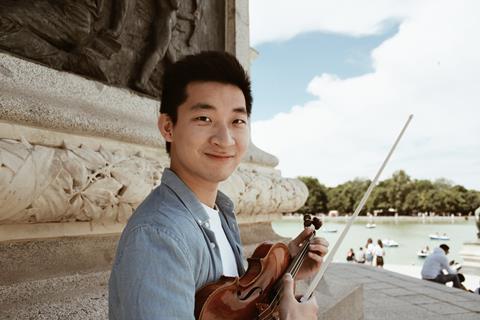 Read more student and player experiences in our Education Hub
The Kuhmo Festival and courses are known the world over for their quality. I was lucky enough to be sponsored by the Musicus society in Hong Kong to attend in 2022. In Kuhmo you are completely immersed in music, and I can't overstate how beautiful the place is and how friendly the people are. Having the festival running simultaneously during the course is a big bonus. Not only can you see countless concerts for free, but you can watch your tutors in action. It's incredible how they go straight from rehearsal and concerts to lessons. I remember having one lesson at 8pm after my teacher's concert. Luckily, as it never gets dark, there's plenty of time for music making!
It's a very busy schedule, and although you can take days off, I enjoyed the intensity. I would wake up around 8am, have breakfast in the cafeteria – where the artists would also eat – then start my musical day. I had my lessons with my wonderful teachers Mi-Kyung Lee and Marc Danel, then watched other people's lessons, went to concerts and made use of the many practice rooms available. I also enjoyed the integration of Finnish culture. We could eat Finnish food and, as per Finnish tradition, would be asked to take off our shoes for rehearsals and concerts. It was the first time I'd ever performed in socks!
A very special part of the course is to experience the true musicianship of the artists and teachers. Music is so embedded in the way they act and think, and it's very inspiring as a young musician to see this. The town is so small, you see them riding bikes and just going about their lives, and they are very open to answering any questions. It doesn't feel like a student–teacher relationship. It's a very heart-warming experience. In Kuhmo, you are surrounded by beautiful music, meet beautiful musicians and are in a beautiful place: what more could you ask for?