Principal Kyu-Young Kim quits locked-out St Paul Chamber Orchestra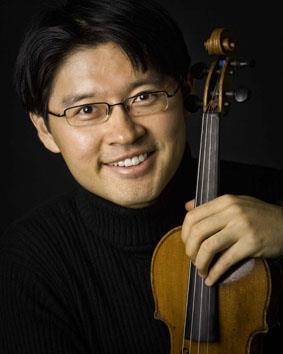 St Paul Chamber Orchestra (SPCO) principal second violinist Kyu-Young Kim is leaving to join the New York Philharmonic Orchestra. His departure appears to be the first to be directly related to the SPCO lockout that has been in place since 21 October.

Kim (pictured) said in a statement: 'While I am thrilled at this opportunity to play with one of the world's great orchestras, I am saddened to be leaving the SPCO under these circumstances. In the space of four months, the lockouts of both orchestras have changed the Twin Cities from a destination metropolis for musicians to a place that many of us are actively trying to leave.'

Kim was the SPCO's associate concertmaster from 2000 to 2005, then left to play in the Daedalus Quartet in New York. He rejoined the SPCO in 2011 as principal second violin.

Another Minnesota violinist, Peter McGuire, quit the locked-out Minnesota Orchestra late last year to join the Tonhalle Orchestra in Zurich as second concertmaster.