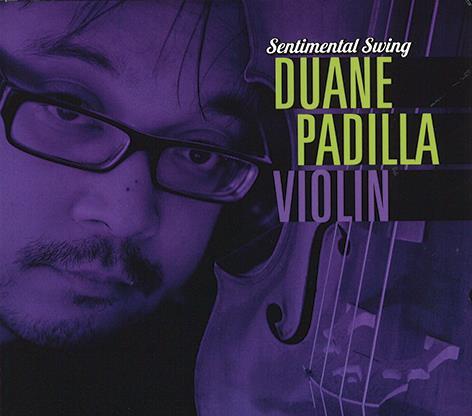 The Strad Issue: January 2011
Description: A hazily recorded disc of jazz standards that doesn't swing enough
Musicians: Duane Padilla (violin) Stephen Jones (double bass) Tennyson Stephens (piano)
Composer: Various
Duane Padilla has chosen the most standard of jazz standards for this trio album. So something fairly remarkable is required to set it apart. It is immediately apparent from the opening How High the Moon (if the album title hadn't already given it away) that he and his trio take a very middle-of-the-road approach to the music. Unfortunately, they don't swing enough to pull it off. Tennyson Stephens's piano solos are rhythmically solid and pretty fluent, but Padilla's improvised melodic lines are four-square and laboured, with little overall direction.
His approach to the tunes themselves is suitably flexible, but is let down by a slightly wobbly sense of time. Ballads such as Embraceable You and Imagination are rather better, given a lift by Padilla's attractively hazy tone. But there's a more general haze to the group sound that is less desirable – a lack of presence owing more to the recording set-up than the musicians themselves, which leaves the bass in particular sounding indistinct and boomy. There's something attractive about the idea of turning up at a radio studio with no rehearsals and just turning the mics on, as this trio did, but in practice, it's a difficult trick to pull off.



James Crel