The British violinist accused music colleges of producing 'factory lines' of pianists and violinists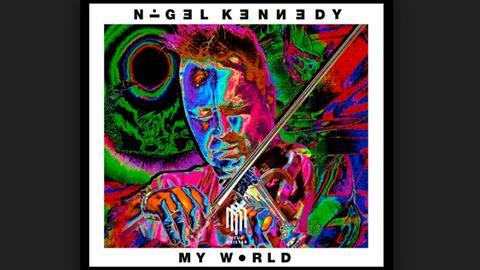 Professor Jo Cole, cellist and head of strings at London's Royal Academy of Music, has responded in a letter published by The Observer to criticism by Nigel Kennedy directed at music colleges.
The British violinist accused colleges of producing 'factory lines' of pianists and violinists. 'You do hear some amazing talent, but [it] has been kind of fettered,' he said. 'If you listen to one version of a Brahms concerto or Beethoven against another one, they're unfortunately too similar.' Kennedy goes on to blame identical teaching methods and too great an emphasis on perfection for a lack of individuality in performances of today.
Cole responds: 'At the Royal Academy of Music, there are 24 violin professors, whose ages range from 30 to 92 and whose approach is enormously varied....We encourage students to take risks in live performance and follow their muse.' She goes on to invite the violinist to visit the Academy 'to persuade him that he has got this wrong'.
A fortnight ago Kennedy told Sky News that he would like to emigrate to Germany because he does not want to live in a 'racist' country following the Brexit vote.
The violinist will join pianist Lang Lang and trumpeter Alison Balsom in headlining the Royal Albert Hall's new 12-day spring music festival 'Love Classical' in 2017 in London, and will give a special performance 'combining greatest hits and new works', with repertoire 'ranging from Bach to Hendrix, world music to jazz.'
Kennedy's new album, 'My World' (pictured) – his first recording of his own compositions – will be released on the Neue Meister label on 23 December 2016.