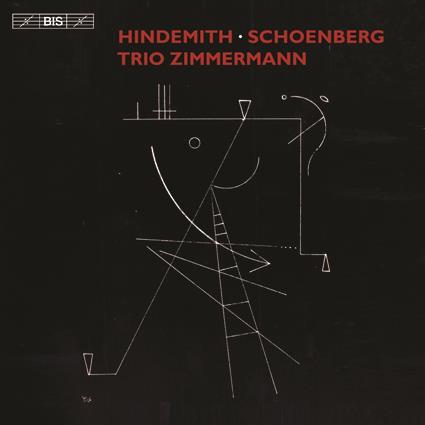 The Strad Issue: December 2017
Description: High-powered music from a suitably high-powered trio
Musicians: Trio Zimmermann
Works: HINDEMITH String Trio no.1 op.34 & no.2; SCHOENBERG String Trio op.45
Catalogue Number: BIS 2207 (HYBRID SACD)
The string trio repertoire still suffers in terms of exposure compared to that of the more common chamber combinations, but with an ensemble as high-powered as Trio Zimmermann – violinist Frank Peter Zimmermann, violist Antoine Tamestit and cellist Christian Poltéra – the future looks bright indeed (see interview in the October 2017 issue). After previous discs of Mozart and Beethoven, they celebrate their tenth anniversary by tackling some of the big beasts of the 20th century, setting the notoriously 'difficult' Schoenberg Trio of 1946 against the highly disparate pair from 1924 and 1933 by Hindemith. That these players manage to cast off the Schoenberg's knotty reputation is testament to their ability to communicate the immediacy and personal emotional world behind the notes (its composition coincided with the composer's recovery from a heart attack). Its technical challenges prove no bar, so that every subtlety of articulation tells and the music speaks.
Both Hindemith trios reveal consistently consummate ensemble-playing – three musical minds thinking alike – with highlights in the First Trio's ferocious Toccata and touching slow movement and in no.2's rhythmically tricksy scherzo and keenly felt slow introduction to its finale. The recordings – in both stereo and surround – are immediate but airy.
MATTHEW RYE
Read: Trio Zimmermann discuss how forming the group has changed them as musicians