Infectiously likeable works from a movie composer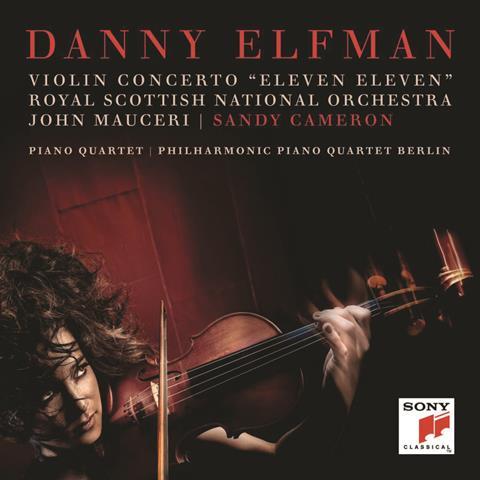 The Strad Issue: July 2019
Description: Infectiously likeable works from a movie composer
Musicians: Sandy Cameron (violin) Royal Scottish National Orchestra/John Mauceri, Philharmonic Piano Quartet Berlin
Works: ELFMAN Violin Concerto 'Eleven Eleven'; Piano Quartet
Catalogue Number: SONY 19075869752
A violin concerto by Danny Elfman was always going to be an intriguing prospect. The Emmy- and Grammy-winning composer wrote that glorious theme tune to The Simpsons and is also responsible for scoring the majority of Tim Burton's films, among many others. His orchestral writing is as delicate and finely coloured as you might expect. Stylistically it is perhaps a little too diverse, with delicious echoes of Prokofiev giving way to thematic circling reminiscent of Philip Glass, but Elfman's dramatic ambition certainly holds the attention.
Soloist Sandy Cameron gives bountifully expressive voice to the violin's tempestuous lines, from the rampant, skittering beauty of the second movement cadenza to the waves of artificial harmonics that melt into a sweeping melody, in the third movement Fantasma, and the alternately playful and raging final Giacoso Lacrimae. The Royal Scottish National Orchestra responds with vigour and precision to John Mauceri's taut direction, the only complaint being the very occasionally ragged ensemble sound from the basses.
The Piano Quartet inhabits very much the same stylistic world. Elfman's love of the irreverent comes to the fore in the 'Kinderspott', with its contorted version of the nursery rhyme 'Rain, rain go away'. Aside from the sometimes intrusive breath sounds, the recording is bright and brilliant, adding to the persuasive powers of an infectiously likeable disc.
CATHERINE NELSON
Reference
Catalogue Number: