A programme best taken in small doses rather than swallowed whole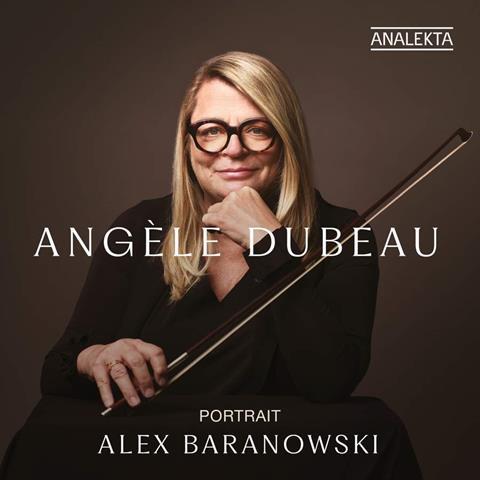 The Strad Issue: December 2022
Description: A programme best taken in small doses rather than swallowed whole
Musicians: La Pietà/Angèle Dubeau (violin)
Works: Baranowski: Works including Wiosna, Boy and Bird, Don't Quit, The Windermere Children, Thoughts of Home, For the Love of It All
Catalogue number: ANALEKTA AN28750
Canadian violinist Angèle Dubeau and her all-string ensemble La Pietà have already produced several well-received portrait discs, devoting entire CDs to music by composers including Philip Glass, Arvo Pärt, John Adams and Max Richter. In the case of London-based Alex Baranowski, however, his music might have been better served in smaller doses.
He has worked extensively in film music – indeed, several of the disc's collection of short tracks come from his movie scores – and clearly has a knack for putting together emotionally involving, slow-moving, quietly radiant music that (at its best) can sound a lot like something by Pēteris Vasks. The opening Wiosna ('Spring'), for example, inspired by his grandfather's resilience after imprisonment in a Soviet forced labour camp during the Second World War, exudes a deep sense of melancholy throughout, matched by Dubeau's silky-smooth, immaculate and gloriously unadorned solo playing, and her ensemble's uncanny sonic mix of richness and almost icy purity. This is the most substantial and arguably the most successful work on the disc, and many of the other tracks tend to reiterate its slow-moving harmonies, soaring violin line and gently chiming piano, such that by the end the elements of Baranowski's distinctive musical vocabulary have lost much of their charm.
He rings the changes, however, with a darker, more chromatic 'Winston and Julia' (from his score for Northern Ballet's Nineteen Eighty-Four) and the achingly slow waltz of 'For Then'. Despite the disc's musical sameyness, Dubeau and her ensemble are unfailingly committed, in graceful, eloquent performances. There's plenty to enjoy here – though it's perhaps best dipped into rather than consumed end to end – and it's captured in close, warm sound.
DAVID KETTLE