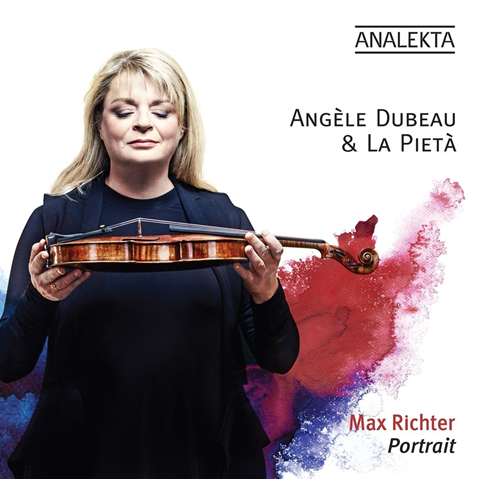 The Strad Issue: April 2018
Description: Compelling playing brings modern minimalism into colourful relief
Musicians: Angèle Dubeau (violin), La Pietà
Works: RICHTER Selected works including Memoryhouse; November; Sketchbook; Autumn Music II; The Journey, not the Destination; Dona Nobis Pacem 2; The Consolations of Philosophy
Catalogue Number: ANALEKTA AN2 8745
For her Portrait album series, Canadian violinist Angèle Dubeau has trained her focus on Philip Glass, John Adams, Arvo Pärt and most recently Ludovico Einaudi. Post-minimalist Max Richter moves into the frame for this latest offering. Dubeau draws together excerpts from his TV and film scores, alongside other pieces for violin and strings, including works from his intriguing 2002 album Memoryhouse.
Richter's circling soundworld can appear monochrome in places, his palette often returning to the same blocks of colour. Yet at its best, the broad sweep of the lulling melodies and lush string textures is eloquent, compelling – intoxicating even. Dubeau and her all-female string ensemble La Pietà make engaging advocates and, the odd imperfection aside, Dubeau colours Richter's soaring themes with passion and flair. Her mellow, viola-like richness in She Remembers, over a chiming piano, is particularly memorable, as is the unbridled beauty of the violin's arching solo line in Departure (Lullaby). Throughout the disc, warm, well-rounded orchestral support is boosted by the pleasantly bright recorded sound.
The second part of 'Winter' from Richter's reimagined version of Vivaldi's Four Seasons makes a delicious finale, glacial strings drifting as Dubeau details Vivaldi's melody with lithe precision and just the right amount of tenderness.
CATHERINE NELSON