The final instalment of these splendid additions to the cello repertoire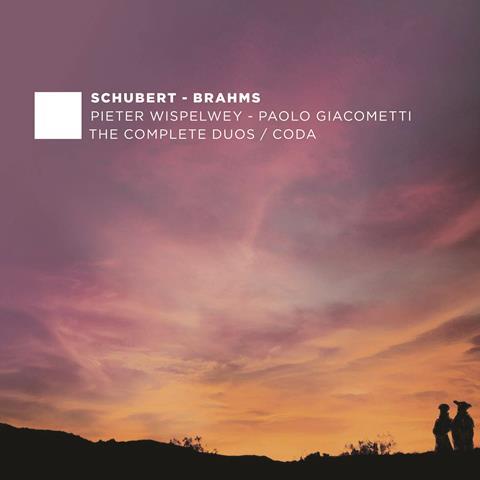 The Strad Issue: November 2019
Description: The final instalment of these splendid additions to the cello repertoire
Musicians: Pieter Wispelwey (cello) Paolo Giacometti (piano)
Works: BRAHMS Violin Sonatas: in G major op.78, in D minor op.108 (arr. Wispelwey); Scherzo in C minor op.posth SCHUBERT Arpeggione Sonata in A minor D821; Violin Sonatina in D major D384 (arr. Wispelwey)
Catalogue Number: EVIL PENGUIN EPRC 0030 (2 CDs)
Wispelwey and Giacometti finally reach the coda of their six-disc exploration of the duos of Schubert and Brahms with this pair of CDs. Never mind that none of the works here were originally written for cello and piano – Wispelwey's is a bold and mostly convincing bid to expand the cello repertoire.
Cellists usually play the G major Violin Sonata in Klengel's D major version. Wispelwey here returns it to its original key with enlightening results: the lyrical first-movement theme now appears in the cello's middle range, which suits its autumnal character better than the soaring notes of Klengel's version, while in the final pages of the D minor Sonata's Presto the extra weight of the cello sound adds excitement and power. In both Schubert works Wispelwey leans towards the playful, keeping us waiting fractionally longer than expected for the return of the theme in both finales and enjoying the sprightly interplay with the piano. Balance is always tip-top and the sound spacious and warm.
Brahms's C minor Scherzo (wrongly attributed to Schubert on the CD jacket) fizzes with urgency, and the duo's exceptionally free and poetic playing of the first interlude feels like a nostalgic look back at the whole series.
JANET BANKS